5 Interview Questions You Don't Have to Answer
We all know how stressful health job interviews are, and as a candidate you'll probably want to answer all the questions you're asked so you make a good impression. However, there are some questions that you don't have to answer, and that an interviewer should not even ask. Being aware of your rights can help…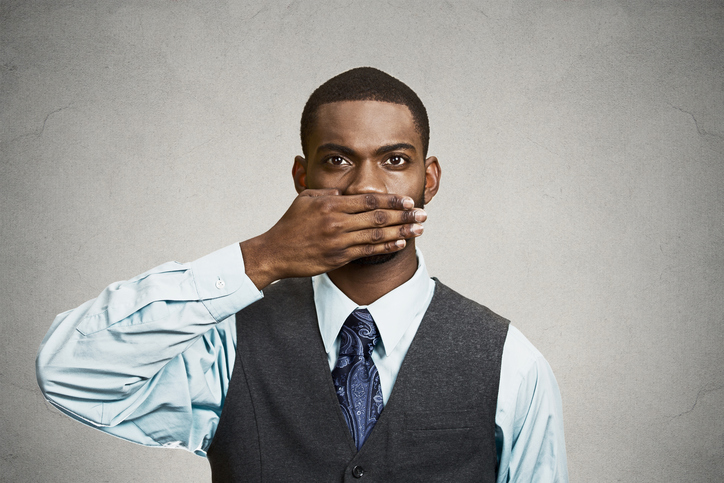 We all know how stressful health job interviews are, and as a candidate you'll probably want to answer all the questions you're asked so you make a good impression. However, there are some questions that you don't have to answer, and that an interviewer should not even ask.
Being aware of your rights can help protect you from discrimination and it can also alert you to a potential employer who might not be completely above board.
Here are five questions that if you're asked, you absolutely don't have to answer.
Your age. Unless it has a direct implication for your ability to do your job (for example if you're going to be serving alcohol) an interviewer can't ask your age during an interview. If they do, you don't have to tell them as this could potentially lead to age discrimination.
Whether you have children. Employers are not allowed to discriminate against candidates on the basis of having a family. If they are concerned about your ability to commit to long hours or travel involved in the role, questions should revolve specifically around these factors and not your family circumstances.
Questions about your health. Like questions about your age, unless they relate specifically to your job, an interviewer is not allowed to ask you about how much sick leave you might have taken in the past, or any medical conditions you might have. And if they do, you certainly don't have to answer them.
Questions about your ethnic background. While employers are allowed to ask for proof of your right to work in Australia, they are not allowed to ask any personal questions about your family background or ethnicity. Doing so could leave them open to accusations of racial discrimination.
If you have a clean credit history. Your personal financial circumstances and credit rating are relevant in a handful of occupations but generally for most health jobs, it's not likely your credit history will have any kind of bearing on your ability to do your job. This is another question you can, and should, decline to answer.
While it can be hard to decline to answer a question in the pressure of a big healthcare interview, it's important to be aware of the questions you do and don't have to answer. Protect yourself from potential discrimination by educating yourself on your rights, and you'll stand a better chance of being treated fairly and getting a good outcome from your job search.