6 Of The Best Places To Work In Australia and New Zealand
6 Of The Best Places To Work In Australia and New Zealand Our 2021 Frontline Feel Good Index Report told us what makes us feel good at work, from opportunities to learn new skills to having a flexible workplace. But these four Aussie and two Kiwi companies seem to have already nailed it, and have a deserved…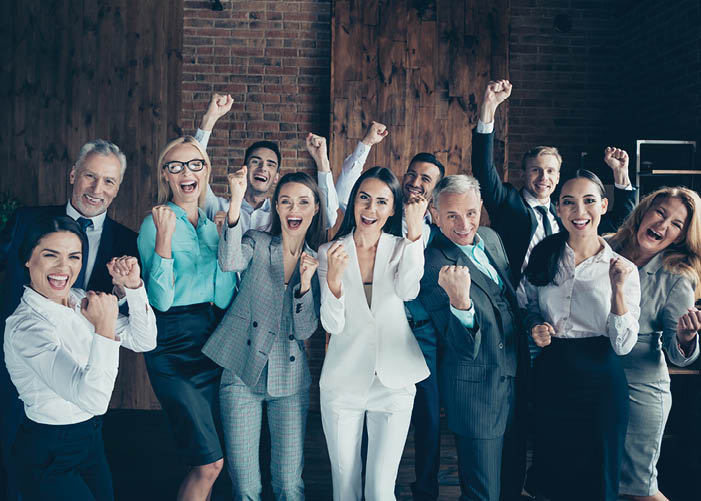 6 Of The Best Places To Work In Australia and New Zealand
1.
Canva

The famous start-up graphic design program has always wanted to be the type of company where people love coming to work, according to its management. Although the majority of its team are currently remote, the company ensures communication doesn't suffer. It also prides itself on a great employee onboarding experience, including sending physical welcome packages to new hires and assigning them a dedicated work 'buddy'. Canva staff also take the time to celebrate special events and employee achievements via a 'Keep the Vibe Alive' internal website. And the company has 360 virtual employee clubs (including #wine-club and #pasta-club), virtual Friday Night entertainment sessions, and regular pulse surveys to check on employee mental health.
2. Air New Zealand
The Kiwi airline regularly tops workplace satisfaction lists, which is no surprise, given the airline's commitment to creating a rewarding and fun staff atmosphere as important as the feel-good approach it creates for passengers. It prides itself on embracing the unique New Zealand culture, and is often recognised for its focus on technology, and financial stability, no more prevalent than with the airline's recent return to the skies post-COVID, where domestic business and corporate travel has returned to 90 per cent of pre-COVID levels. Cheers bro!
3.Bpay Australia
4.
Department of Conservation (NZ)

Thought all the top places to work were in the private sector? Not so in New Zealand, where the Department of Conservation (DOC) regularly ranks as one of the best Kiwi places to work. With a vision to "make New Zealand the greatest living space on Earth", it's no wonder they instill that vision in their workplace culture as well, with career development, training and study assistance on offer, as well as health insurance, eye care, and employee assistance programmes to help employees who have work-related or personal problems.
5.
Optus
6.
Woolworths Group

You've got to hand it to Woolies staff – they've dealt with panicked shoppers for months during the pandemic and still managed to keep us all in loo paper. And, LinkedIn's 2021 Top Companies survey found the organisation was also up there as one of the best for career progression. Woolworths has had a whopping 200 percent increase in general managers and 164 percent rise in personal shoppers in the past year, and reviewers on Indeed say the company provides a 'cooperative and helpful' workplace and a friendly team environment.