Australia & New Zealand Economic Outlook for 2022
It's been a challenging year for both Australia and New Zealand, with multiple lockdowns due to Covid-19. But now we're starting to open up again, economic experts are cautiously optimistic about the year ahead, and what it might mean for travel, economic growth and the labour market. Here are some of the predictions for…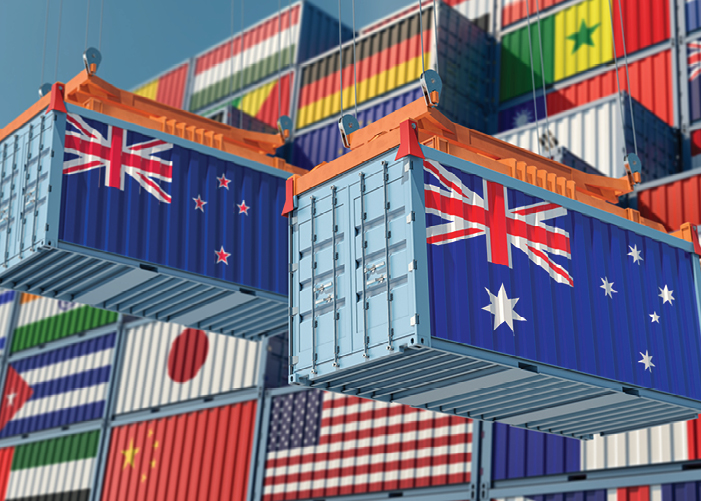 It's been a challenging year for both Australia and New Zealand, with multiple lockdowns due to Covid-19. But now we're starting to open up again, economic experts are cautiously optimistic about the year ahead, and what it might mean for travel, economic growth and the labour market. Here are some of the predictions for the economic outlook in 2022.
The jobs market
Many Australians lost jobs or were furloughed due to Covid-19, but experts say the jobs market is roaring back, with data on job ads suggesting that many companies are starting to hire. This is expected to boost employment over the coming months (and make it a great time to start looking for a new job!) The unemployment rate is expected to reach 4 ¼ percent at the end of 2022.
In New Zealand, it's been a tumultuous year for recruitment and businesses alike, and research shows employers have struggled in the past few months to find the skilled workers they need. The unemployment rate dropped to 4 percent, which has led to constraints on businesses looking to expand. That said, economists are optimistic about 2022, with
employment growth
expected to be driven by business services and construction, and highly-skilled occupations – such as managers or professionals – to be most in demand.
Economic growth
Banking experts say we can expect to see economic growth gather momentum in the first quarter of 2022 as Australians start spending again, which
predicts of GDP growth
of 5½ per cent and 2½ per cent over the following two years. While there have been some rumblings that the Reserve Bank will raise the cash rate, at the time of publishing the RPA has stated it won't increase the cash rate until actual inflation is sustainably within the 2-3 percent target range – which could take until 2023 or beyond. Watch this space.
New Zealand's economists forecast an economic growth of 3.2 percent in 2022, which is down from an earlier forecast of 3.3 percent due to border closures and slower-than-expected vaccine rollout.
Lots of travel
Opening domestic and international borders and scrapping hotel quarantine has already had positive knock-on effects for Australia's economy, with airlines such as Qantas predicting that we may be at 100 percent of pre-Covid domestic travel rates by early 2022. Flights between Sydney and Melbourne will be at Qantas's pre-Covid schedule of 55 per day by February 2022.
By comparison, it looks like New Zealand – which has been quite militant about lockdowns and keeping its citizens safe – has announced it will start to gradually open borders in 2022, based on a risk-based system. Some experts believe that NZ will never open to unvaccinated travellers without quarantine. The
travel bubble between NZ and Australia
, which enables quarantine-free travel between the two countries, has also opened up once more.
Conclusion
While we've all been doing it tough over the past year, it's encouraging to see that as borders start to open, vaccine rates improve and spending starts to ramp up, that the economies in Australia and New Zealand will be in a better position to recover.
Here's to a great 2022!
Want more insights on managing your team and running your business effectively? Check out the latest articles on our blog, and don't forget to download the FRG Salary Survey Guide, too.