Career Pathways in Radiation Oncology
Radiation oncology may not seem the most glamorous of professions. Yet it's a great choice for those seeking challenge and growth. Oncology career paths offer plenty of scope for candidates keen to find interesting healthcare positions. Despite ongoing advances in treatment, cancer continues to claim many lives in Australia and New Zealand. This…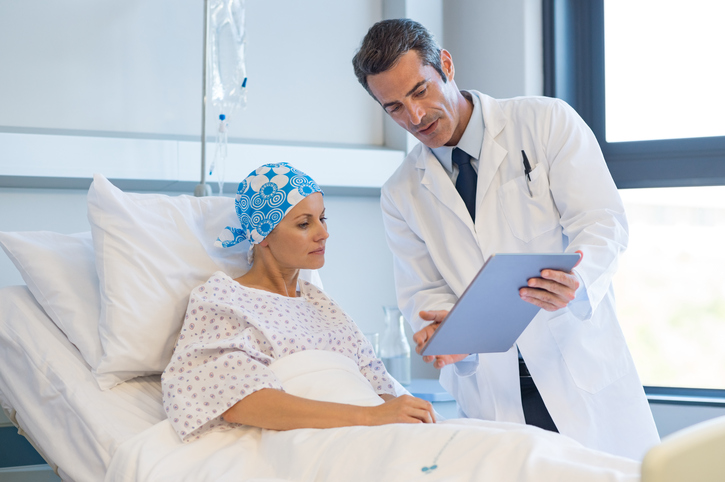 ---
Radiation oncology may not seem the most glamorous of professions. Yet it's a great choice for those seeking challenge and growth.
Oncology career paths offer plenty of scope for candidates keen to find interesting healthcare positions.
Despite ongoing advances in treatment, cancer continues to claim many lives in Australia and New Zealand. This is where radiation oncology can make a real difference to cancer patient outcomes.
•

An estimated 138,321 new cancer cases will be diagnosed in 2018.
•

An estimated 48,586 people will die from cancer in 2018.
It's a similar situation in New Zealand, where cancer is the biggest single cause of death. More than 23,000 people are diagnosed every year.
The role of radiation oncology
Radiation oncology is a specialist field which uses carefully controlled radiation to treat cancer.
Also called radiotherapy, it can be used to reduce pain, control symptoms and sometimes cure forms of cancer.
Who delivers radiotherapy
Radiation oncology practitioners fall into three main groups. These are oncologists, therapists and medical physicists who work as part of a highly skilled multi-disciplinary team.
These are all highly trained medical professionals. They are responsible for delivering safe, effective radiation therapy to cancer patients with minimum possible side effects.
•

Radiation oncologist
This is a medical doctor with post-graduate training in management of cancer patients, specifically using radiation therapy.
•

Radiation therapist
A therapist manages the cancer patient's treatment. Working with the doctor, they help deliver the radiotherapy treatment. An undergraduate course or a graduate entry masters course must be undertaken in medical radiation sciences in order to gain a job.
•

Radiation medical physicist
The physicist is involved in calibration and safe operation of the radiation technology used in treatment. This is a highly specialised field, requiring a masters degree and post-grad training.
What other attributes are required in this career path?
If you're interested in entering this field, there are certain other skills and traits that are needed in order to be a good fit for roles.
•

Ability and interest in biology and physics.
•

Attention to detail and accuracy.
•

Thorough approach to work.
•

Good communication skills.
•

Good problem-solving skills.
•

Comfortable working with state-of-the-art technology.
•

Ability to adapt to changing technical and work environments.
•

Patience and compassion.
•

Professional, supportive approach to cancer patients.
A specialist recruitment agency can help you start or further a career in radiation oncology.