How Knocking on Doors Could Land You a Job: Advice for Job Hunting During COVID-19
Knock on doors – literally: You will get a better result if you "knock on doors" – and I do mean this literally (when it's safe to do so). Agencies and companies alike will be a little taken aback, but if you secure an interview, who cares? Make sure you have your best professional outfit on, a hard copy of…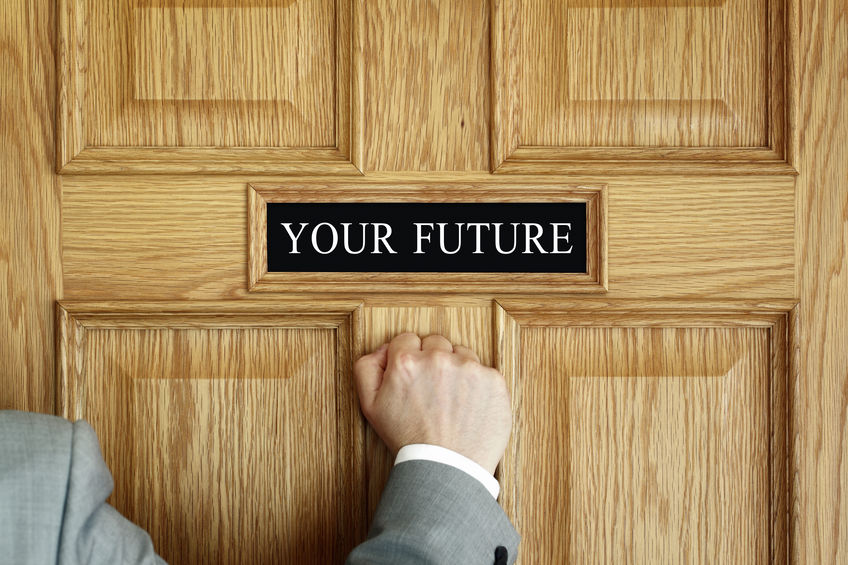 Knock on doors – literally: You will get a better result if you "knock on doors" – and I do mean this literally (when it's safe to do so). Agencies and companies alike will be a little taken aback, but if you secure an interview, who cares? Make sure you have your best professional outfit on, a hard copy of your resume at hand, and are ready to articulate your value and demonstrate your skills. This will be fundamental to your success in securing a role, so seeking coaching from a specialist recruiter is key to putting your best foot forward.
When looking for a job in times of high unemployment (10% plus) the name of the game is to stand out. I know it sounds a bit quaint and old fashioned, but knocking on doors will help you do just that!
Let's face it: you will not stand out if you simply submit a resume. Making a direct phone approach is a good way to set yourself apart, but if you really want to get an employer's attention, you need to knock on doors.
Sure, it may not be possible right now when we are in the middle of COVID-19, but give it a few weeks or months and the time will be right.
Knocking on Doors: How to Get it Right
If you are going to take the trouble to knock on doors, here are a few tips to help guide you.
I have worked in recruitment for 25 years and have seen plenty of walk-ins (candidates who have knocked on our door). On one end of the scale, I have seen well-groomed, perfectly presented, smiling walk-ins who were a pleasure to meet with. At the other end, I have seen poorly-groomed, unhappy-looking walk-ins – and, even worse, I have seen people come along with a posse of their mates and take over the reception area, being loud, unruly and generally a rabble that we wanted to get rid of as quickly as we could.
So, if you are going to knock on doors, do it well. Business attire, happy face, polite and courteous, on your own, with your printed resume under your arm – and possibly with some gifts on hand. Remember that you will be talking with the receptionist to start with, so a small token of your appreciation for their efforts (such as some chocolates) is a good idea. When you make them your ally, they are much more likely to help you.
Be clear on what you want to achieve. You are not after a job, you are after a five-minute meeting to understand whether there may be some possibility (now or in the future) of securing an interview with the company.
If you are approaching a company directly, don't ask if they have a job for you – ask if there is someone you can talk with about the possibility of working at there. If you are approaching a recruitment agency, ask if there is a consultant who may be available to talk with you.
In both cases, request a few minutes to speak with someone and be prepared to wait at the reception until the person is available, or make a time to come back later. If your five-minute meeting goes for more than five minutes, there is a good chance they may be interested in you.
When the meeting finishes, ask if there is a possibility of a next step (i.e. an interview). Most likely, the person will say they need to consult with others and will call you back – but don't let them. Instead, keep the ball in your court by letting them know you are grateful for their time and that you will call them. Then, ask if they have a direct number or otherwise go through your "new friend" at reception.
Closing Thoughts
Knocking on doors may seem a bit old fashioned, and it also takes a little bit of "cheek" to put yourself out there. But the fact that you are doing it will immediately put you in the category of someone who is a "little different" – and that is usually of interest to potential employers!.
If you have never knocked on doors before, the chances are you won't be very good at it to start with. That doesn't matter – just do it badly, until you do it well. As long as you are polite, well-mannered, respectful and a bearer of gifts, you are sure to stand out from the crowd!
For further advice on how to get employers' attention during your job search, feel free to get in touch. And don't forget to read the other blogs in this series for more advice on job hunting during COVID-19.
If you are looking for a fantastic new role or someone to join your team, contact us to find your people.
Pete Davis is Managing Director of Frontline Recruitment Group (FRG). FRG is a specialist recruitment company with 30 offices across Australia and New Zealand. They have been operating since the early 1990s and have worked in high unemployment environments with employers and job hunters in many different industries. This blog series is about sharing some of the lessons of the past and integrating them with the technology and business practices of today. We hope you enjoy these articles and welcome your opinions.