How to create a successful leadership development plan
If you're unsure about the value of developing future business leaders, you may want to consider implementing a plan to ensure your employees are in a prime position to grow your organisation in the not too distant future. Many employers have failed to develop their leadership base in terms of diversity, innovation and outcomes. This…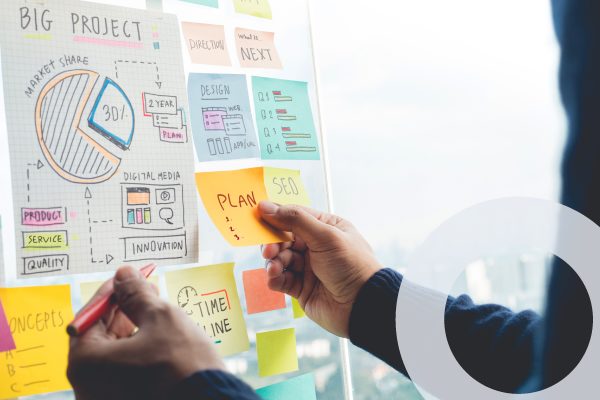 If you're unsure about the value of developing future business leaders, you may want to consider implementing a plan to ensure your employees are in a prime position to grow your organisation in the not too distant future.
Many employers have failed to develop their leadership base in terms of diversity, innovation and outcomes. This is reducing staff engagement, morale and productivity.
So now is a great time to focus on developing your most promising It & Digital staff as a critical part of your recruitment.

Define what you want to achieve
If you want to develop future leaders, you need a clear picture of what they will look like.
Start by defining and listing the key skills, behavioural traits and competencies you want your ideal leader to possess.
Assessing the gap between the skill levels you desire and what you currently have allows you to design a program which addresses any shortfalls.

Don't forget about culture
Rather than looking at skills in isolation, it's important to develop future leaders who are also a good fit for your company culture.
Depending on whether this culture is relaxed, formal, driven or nurturing, you can base your leadership models on traits which reflect the environment.

Set up your structure
Every successful leadership program operates within a sound, well considered structure.
Work out the tools, procedures and educational aids you will need to implement the program.
A blend of training, coaching, mentoring and online processes can be used, along with assignments based on project leadership and shadowing of senior workers.
Trying out employees in a variety of managerial positions is a great way to establish their suitability and give them valuable experience in a new role.
This can often be done when key managers are on leave, so it keeps the existing company hierarchy intact.

Find those elusive leaders
Now's the time to identify employees showing promise in a range of areas and expertise.
A previous Australian Leadership study found that many employees are promoted into leadership roles because they are proficient in key tasks, not because they are good managers.
Genuinely promising leaders tend to have all-round skills and personality traits such as problem-solving, creative thinking, team building and strong communication abilities.
They may also show a desire to move up through the ranks or expand their expertise.

Measure your outcomes
There's not much point in creating leadership programs if you don't know how to evaluate their benefits.
Set yourself benchmarks for measuring success in several different ways.
Is your employee:
More productive in their existing job?
Now able to cope with a management position?
How many leadership candidates:
Completed the whole program?
Have been promoted or given further responsibilities?
Are more highly regarded by their managers and colleagues?
If you need some expert assistance, please contact one of our It & Digital specialist consultants.