Managing the Volume of Applications: Hiring During COVID-19
Managing the volumes: In a high unemployment environment, the response rate to ads, unsolicited resumes and cold calls will increase, so managing all these channels in a professional and timely manner will become more important. The stakes are higher because you are dealing with people who are often out of work and frustrated. If they perceive…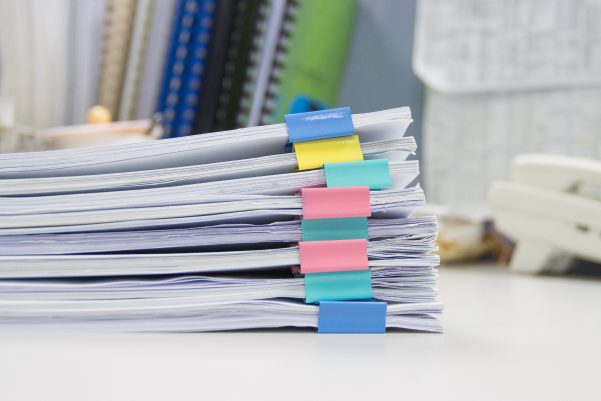 Managing the volumes: In a high unemployment environment, the response rate to ads, unsolicited resumes and cold calls will increase, so managing all these channels in a professional and timely manner will become more important. The stakes are higher because you are dealing with people who are often out of work and frustrated. If they perceive they have been treated badly, they may share their experience on social media, which could negatively impact your brand. You may need to review existing systems and processes to ensure you can deal with these increased volumes
I recently received a message on LinkedIn from a candidate asking me if I knew of any "reputable" recruitment agencies within a specific geographic and professional specialist area. I replied by suggesting not just an agency but also a recruiter who I knew had been in that particular area for 14 years and believed was the best person available to assist the candidate.
The response I received was very polite and clear – the candidate had already attempted to contact that particular recruiter and unfortunately had not received a reply. Knowing how busy that sector of recruitment was and the challenges recruiters are facing as a result of COVID-19, I suggested he try again.
Again, I received a very polite but firm response reiterating that he did not want to deal with that recruiter but instead wanted a "reputable agency." With that, he thanked me for my time and I wished him the best of luck.
The Risk of Brand Damage
I know this is not an unusual scenario and I make no excuses for either the recruiter or the candidate, but there is some important take always from this scenario.

Firstly, recruiters are judged very quickly and categorised just as quickly. Obviously, the candidate in this circumstance equates reputable with replies to their application, but that could also apply to the speed of response after interviews, timeliness for an online interview, etc.
In the case above, I referred the candidate to an agency. As a general rule, agency recruiters are usually better at replying to candidate applications than companies are. Before anyone takes offence at this, keep in mind that there are a number of reasons that this is the case. Agencies generally have better systems in place to manage volumes and they have more experienced people conducting the recruitment process than most companies do. This is particularly the case now, with many companies having "let go" or "stood down" internal recruitment teams and leaving the recruitment up to department managers who are unfamiliar with recruitment systems, practices and don't have the time to deal with volumes.
The underlying issue is one of brand damage. Applicants judge quickly – if you don't reply, they will categorise your brand accordingly, regardless of whether your brand is Frontline Recruitment Group or the Westpac bank. The message here is, "If you don't respond to me, I will give you a 'badge.'"
Sure, we all know this – we have been hearing it for the last 20 years. The difference is that despite being in the midst of the biggest economic upheaval we have seen since the Great Depression (almost 100 years ago), candidates are still going to make very fast judgements.
How Can You Manage Application Volumes?
With well over double the number of candidates in the job market than there was in February and that number poised to rise even higher, we are already seeing 1000% increases in applications for some roles. Consequently, managing the volume of applications is important not just in terms of securing the best talent available, it is important because if it is badly managed, then it's highly likely there will be brand damage.
All recruiters, whether they are working in an agency, small business, medium business or corporate, are now receiving higher volumes of applications, and when wage subsidies expire, these volumes are going to increase exponentially.

These application volumes will arrive via cold calls, unsolicited resumes, ad responses, walk-ins, SMS contacts and social media. Dealing with all these applications is a challenge, and when we couple this with the loss of recruitment expertise, we begin to understand the potential scope of the issue and the consequences of managing application volumes.
Yes, as time goes by, there may be more understanding on the part of candidates if they do not receive a response in a timely manner or at all, but regardless, agencies and companies will still be labelled.
So, what to do? There are three options for dealing with the volume of applications.

Use a system, train and monitor: Anyone who advertises a role needs some form of recruitment system to help them process applications and respond. The days of doing this in your "trusty diary," Outlook, Gmail, etc are long gone. A system that aggregates responses, automatically replies when an application is received and delivers a second reply when the application is being processed is the absolute bare minimum. From there, the system should keep the candidate informed of their progress and, of course, whether they are successful or not. Many of these touchpoints will be email or SMS but some will need conversation and video meetings. No system will do all of this automatically, so training is required, as well as monitoring that the process is being followed.

Outsource: For those organisations (both agencies and companies) that do not have the resources to keep candidates informed, outsourcing some or all functions in the recruitment process should be considered. Or, there is always the third option…

Do nothing: Just accept that a sloppy recruitment process will mean you risk brand damage and potential financial costs.
Remember, while handling the huge volume of applications for job vacancies can be a challenge, you don't have to do it alone, if you need support with identifying high-quality talent in this difficult market,
get in touch
with us today.
Pete Davis is Managing Director of Frontline Recruitment Group (FRG). FRG is a specialist recruitment company with offices across Australia and New Zealand – they have been operating since the early 1990s and have worked in high unemployment environments with job hunters in many different industries. This blog series is about sharing some of the lessons from the past and integrating them with the technology and business practices of today. We hope you enjoy these articles and welcome your opinions.