Retail – Days to Fill Analysis
For the last five years we've been tracking the time it takes to fill a vacancy. Specifically, our data looks at the time taken from a job being registered to the successful candidate commencing work. Below is a chart which shows how this metric has changed over this time period. Whether you're in the market…

For the last five years we've been tracking the time it takes to fill a vacancy. Specifically, our data looks at the time taken from a job being registered to the successful candidate commencing work.
Below is a chart which shows how this metric has changed over this time period.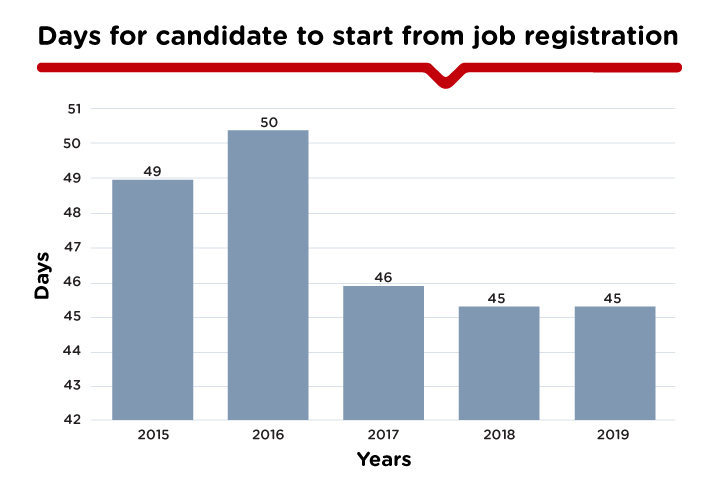 Whether you're in the market for a new job opportunity or searching for quality people for your business, get in touch today.