The 'Snipe and Hype' Approach: Advice for Job Hunting During COVID-19
"Spray and pray" won't work: In the current climate, you won't be able to simply send out your resume and pray you get a response. Sending out unsolicited or unqualified resumes is just going to annoy people, and you'll have little chance of getting an interview if you do this. "Spray and Pray" vs. "Snipe and…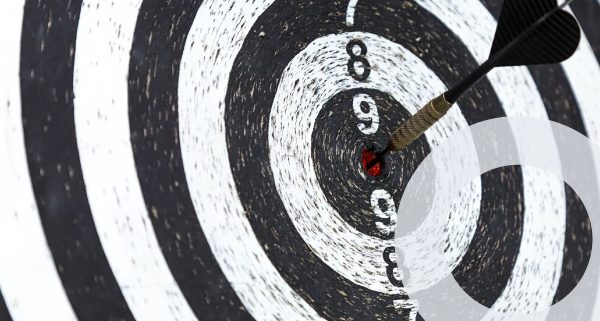 "Spray and pray" won't work: In the current climate, you won't be able to simply send out your resume and pray you get a response. Sending out unsolicited or unqualified resumes is just going to annoy people, and you'll have little chance of getting an interview if you do this.
"Spray and Pray" vs. "Snipe and Hype"
You may have heard of the job-hunting best seller "What Colour is Your Parachute." It was first published in 1970 and is updated every year since then, and is the gold standard internationally for job hunters. It rates the chance of successfully getting a job by "Spraying and Praying" at less than 1%.
An evaluation of the same "Spray and Pray" success rate using Frontline numbers (the number of people we place in roles divided by the number of resumes received) shows that, over the last two years, there was a 0.75% chance of getting a job for each resume submitted.
So, what does work?
"What Colour is Your Parachute" goes on to discuss how your chances increase when you make direct physical approaches – i.e. knocking on doors (this is, of course, not applicable for all opportunities). It also talks about your chances of getting a job through a recruitment agency, rating it as between 5-20%. Again, we can give you exact numbers for Frontline, which is 16.86%.
When we say 5-20%, we are talking about the chance you have of getting a job through an agency AFTER you have been interviewed by them. So how do you get an interview with an agency? Understanding how recruitment agencies work is a good starting point.
Increase Your Odds by Building Recruiter Relationships
The legal nature of recruitment means that agencies cannot advertise unless they have a job that needs filling – in other words, they are working on behalf of a company (the agency's client) and that company wants them to find employees for them.
When you apply to a job that is being advertised by an agency, it's important to think beyond that specific job and view this as applying to an "opportunity" to gain the trust of the recruiter – the trust that you can perform in your profession and will be a reliable participant in the recruitment process.
This approach takes time and commitment, as rather than "spraying" your resume out everywhere, you become a "Sniper," picking your targets carefully and focusing on them. Don't make your target too small (i.e. just a particular job with a particular company), but don't make them too big either. Being realistic and intentional in your job hunt is key.
When you take this approach, you will significantly increase your chance of success and make the recruiter's job much easier. In simple terms, if the recruiter believes you have what it takes to be successful in a particular company, they will be more likely to present you with opportunities in other similar companies as well. At the same time, you want to recruiter to be constantly thinking about you. The best way to do this is to "hype" yourself up in the eyes of the recruiter; to promote yourself, not by overstating your experience or embellishing your skills but simply by gaining the recruiter's trust.
Aim to develop a relationship with the recruiter – text or email them every few days to request updates, return their calls promptly, keep your promises and make yourself available. These actions will "hype" you up in the recruiter's eyes, ensuring you are top of mind and maximising your chances of getting a job.
It is often said that getting a job is a numbers game – and it is – but it's also a relationship game. By having relationships with recruiters in agencies who believe in you, will shorten the odds in your favour. If you "Spray and Pray" to every role on Seek, you are playing the long odds game. But if you "Snipe and Hype," selecting your targets and concentrating on them, then the odds get much better.
Choosing the Right Agency
One thing to keep in mind is that not all agencies are the same; they cater to different industries salary levels and professions. This is important because to have the best chance of getting a job through an agency, it helps if you understand what agency will best suit you.
There are many different types of recruitment agencies. Some are government agencies which are more focused on entry-level jobs in the workforce or helping disadvantage workers. There are temporary or on-hire recruitment agencies, where you work for the agency and they hire you out to various companies. There are permanent recruitment agencies, where they will find you a permanent job and generally charge the company that hires you a fee. Then there are search agencies, who generally work at senior executive levels and usually do not advertise but approach candidates based on a brief from a client.
Within each of the agency types above, there are many other variations – specialists, generalists, local, national – and, of course, there are agencies who do everything.
Generally speaking, well-established agencies who specialise have the greatest success rate because they have ongoing relationships with companies, and even if they do not have a role for you, they may have clients who will be interested in you. In fact, for a significant amount of the placements Frontline agencies make, there is no job advertised.
Regardless of which agency you use, it is highly unlikely that you will get a job, either temporary or permanent, unless you meet (virtually or face to face) with someone from that agency.
If you are looking to take the next step in your career, speak to our team to discuss your options. And don't forget to read the other blogs in this series for more advice on job hunting during COVID-19
Pete Davis is Managing Director of Frontline Recruitment Group (FRG). FRG is a specialist recruitment company with 30 offices across Australia and New Zealand. They have been operating since the early 1990s and have worked in high unemployment environments with employers and job hunters in many different industries. This blog series is about sharing some of the lessons of the past and integrating them with the technology and business practices of today. We hope you enjoy these articles and welcome your opinions.