Top Tips on Following Up After a Job Interview
Following up a job interview has the potential to give you a clear advantage over other candidates, putting you front and centre of the recruiter's mind, however sometimes it can be a risky venture. There are a few things to consider that can determine how your follow up is received. Do you call, email or…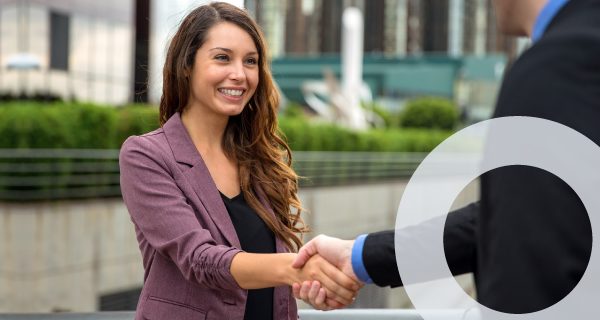 Following up a job interview has the potential to give you a clear advantage over other candidates, putting you front and centre of the recruiter's mind, however sometimes it can be a risky venture.
There are a few things to consider that can determine how your follow up is received.
Do you call, email or post a response? What do you say? How do you say it? And will any kind of follow-up look too eager to potential employers?
Using some simple guidelines, you can ensure that you leave a positive impression when making first contact after your interview.
End your job interview on the right note
Lay your follow-up groundwork at the end of the interview itself. Don't be afraid to clarify the next steps in the recruitment process for the role.
The interviewer might say it will be a lengthy process, or a decision will be made within the week.
This gives you a timeline for your response, and something to refer to when you make contact.
Choose your follow-up method
Whichever method you select, make your communication clear, concise and low-key.
Phone call. This is a quick and direct way to contact your recruiter, though you might find yourself leaving messages if they're hard to get hold of.
Email. This allows you to control exactly what you say and doesn't encroach on your recruiter's time.
Hand-written note. Yes, an attractive, subtle and well-worded card is still a great way to remind your recruiter that you're keen.
LinkedIn. Make contact via LinkedIn profiles in a polite, business-like manner.
Avoid texting and other forms of social media which are deemed less professional mediums. And don't follow up too soon or too frequently – once is generally enough!
Use your follow-up wisely
However you decide to follow up, it's worth being clear about what you're trying to achieve.
There are several different things you can convey when you make contact.
A simple thank you. It's surprising how effective a thank you note can be. Thank your recruiter/s for the chance to meet and discuss the possibilities of the role.

Point out what you learned at the interview. We all take something from our interviews – perhaps we realise an overlooked strength or learn something new about the company or job position. Mentioning this shows interest, self-awareness and ability to learn.

Avoid the word 'interview'. Talk about the interview in terms of a 'meeting' or 'discussion' to convey the idea of a gathering of equals. This indicates self-respect.

Offer useful information. Is there anything you can offer the recruiter to show your level of knowledge and interest? If you referenced a website or achievement in the interview, send them the relevant link to browse.

Add some news about yourself. It's very common to overlook something at the interview. Having mulled over the interview, give a brief piece of new information which enhances your chance of being selected.
Our Team at Frontline Construction can give you valuable interview follow-up tips along with access to great Construction jobs. Please get in touch to discuss your current situation.