What You Need to Know About Hiring Casual Workers
In stressful and uncertain times, it can be difficult for employers to justify recruiting new permanent staff, even though they may be busy. The retail industry is typically seasonal with busy periods and down times, and often very little in between. Hiring new employees to fill in during the busy times can leave employers with…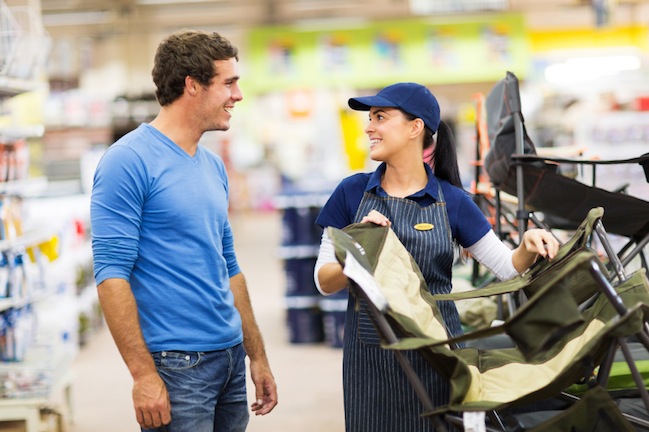 In stressful and uncertain times, it can be difficult for employers to justify recruiting new permanent staff, even though they may be busy. The retail industry is typically seasonal with busy periods and down times, and often very little in between. Hiring new employees to fill in during the busy times can leave employers with problems when times are quiet. Casual workers may seem like the ideal solution, but there are a few factors you might like to consider before hiring temporary seasonal workers for your retail organisation.
Training
As casual workers typically work less hours than permanent employees, they may be less skilled at their job. It's a good idea to think about how you will train casual workers and keep their skills updated, especially if they have long periods of time where they aren't working for you.
Lower quality service and mistakes can end up costing your business and upsetting your customers so make sure that your casual workers are still given all the training and support they need to maintain a high level of service and professionalism.
Benefits and entitlements
Although they aren't permanent employees, casual employees still have entitlements and it's important that you ensure you are legally compliant with requirements such as sick leave, maximum number of hours and workers' compensation. It's also worth considering whether you will offer casual workers benefits that may be available to permanent employees, including discounts, subsidised meals and anything else that you may offer.
Loyalty
Just as you have no obligation to provide your casual employees with work, they have no obligation to accept work when offered. It can be extremely frustrating to call a casual on short notice and find out they are working elsewhere that day. This is more likely to happen if your casual employees feel their needs aren't being met or they aren't being looked after. Treating your casual employees with respect, communicating with them regularly and offering them benefits can help keep them loyal and motivated.
Do you have a busy period coming up? Before you recruit casual employees for your retail organisation, it's worth taking some time to plan and assess any risks that casual staff could pose to your organisation. When handled well, recruiting casuals can provide you with a flexible workforce to help your business get through busy periods.
Should You Hire Casual Employees?
Busy retail businesses often rely on casual employees to boost their regular workforce through busy times. Having a pool of casual workers to draw from can provide many benefits, including only having to pay for employees when they are needed and knowing that if things are busy you can easily find people to keep up with the demand.
Casual employees do come with certain drawbacks too. If you are considering whether or not to hire casual employees for your retail organisation, here are a few things you may want to be aware of.
Casuals still need training
Your customers have certain expectations as to the level of service they will get. If you hire casuals it's important to make sure they will reflect well on your brand and will be able to meet the high standards your regular customers expect. This means that you will probably need to implement some form of training and keep them updated regarding any changes that happen in your business.
Training casuals can be time consuming and costly and given that there is often a high turnover, it can be frustrating as well. Experienced casuals may require less training and certain roles will be easier to do than others. When thinking about recruiting casuals make sure you consider which roles will be appropriate and which won't.
Treat your casuals well
Although they may not be permanent staff, it's still important that casual employees are treated well or you may find that when you call them in a panic, they are mysteriously not available. Casual employees who aren't motivated will have no reason to fulfil your expectations so try to cultivate a reputation for treating your casuals well and include them in benefits and privileges that permanent staff get.
Make sure you fulfil your legal obligations
Check what the entitlements are for casual employees before you start recruiting. Although the rules may be different for casual employees compared to permanent employees, knowing the regulations can help you avoid unnecessary legal headaches further down the track.
Having a pool of casual employees can help your business get through the busy times and provides a source of income for workers who may not be able to commit to a permanent position. If you treat your casuals well and give them a good experience with your business, you could even find yourself with a pool of interested candidates when your next permanent position comes up.
If you have any short-term recruitment needs, please contact one of our specialist consultants.