What You Should Know About Your Interviewers
Sound preparation is essential to presenting well at an interview, however, not everyone thinks of researching their interviewer or recruiter beforehand. This is a vital step in your interview preparation to help frame the right questions and provide the best answers. Knowing more about the interviewer can give you a competitive advantage in your It…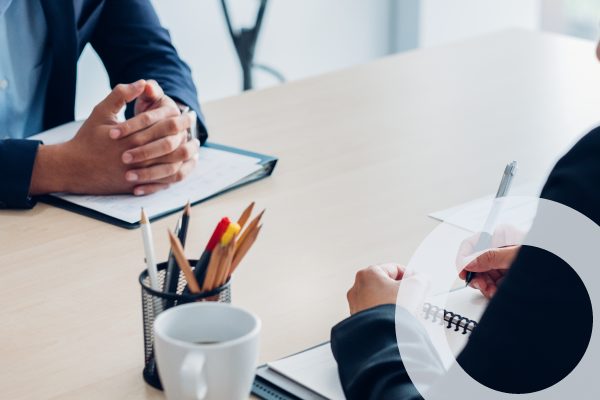 Sound preparation is essential to presenting well at an interview, however, not everyone thinks of researching their interviewer or recruiter beforehand. This is a vital step in your interview preparation to help frame the right questions and provide the best answers.
Knowing more about the interviewer can give you a competitive advantage in your It & Digital job search.

Why researching your interviewer helps
The more you know about your recruiter, the easier it is to make a genuine connection with them during the interview.
And the more you know about the company, the more knowledgeable and accomplished you will appear.
You will feel well-equipped to ask and answer meaningful questions, and you can touch on topics and work-related issues that you know are important to your interviewer.

How to find out more about your interviewer
If more than one person is managing the interview, try to find out the principals involved. Keep your main focus on the leader of the panel, however.
There are several ways you can find out more about your interviewer:
Ask the person who notifies you who will be leading the interview.
Ring reception to ask for more details.
Contact your recruitment agency if the agency arranged the interview.
Research your interviewer on LinkedIn once you know their name.

The importance of LinkedIn
LinkedIn really is the standout social media channel for aspiring professionals.
This is the online place where professionals of every level and vocation network exchange important details.
And there's every chance your interviewer has been checking you out too!
Explore their profile in detail including:
What job functions they perform in their role.
Their field of study.
Any accolades, awards and special achievements they've received.
Their connection networks.
This should give you an idea about their position and importance in the company.

How to use the information in the interview
Now you can use these significant details in your It & Digital job interviews.
The aim is to draw on them sparingly, making the right connection at the right time.
This will show your recruiter that you have a genuine interest in the role, the company and them as an individual. Make sure to:
Demonstrate your own interest in or knowledge of their area of expertise.
Use the information to frame questions relevant to their experience and interests.
Introduce a project or program you've worked on in their It & Digital field.
Impress the interviewer with your knowledge and increase your chance of winning a prime It & Digital job. If you are actively seeking a new opportunity, please get in touch with one of our specialist It & Digital recruitment consultants.