Why This Is the Year to Make a Career Change
Why This Is the Year to Make a Career Change It's no secret the pandemic has thrown the lives of billions into disarray. But it's also prompting widespread change in regards to our careers, with countless studies showing that workers are restless and thinking about shifting to new careers or better jobs. After all, as…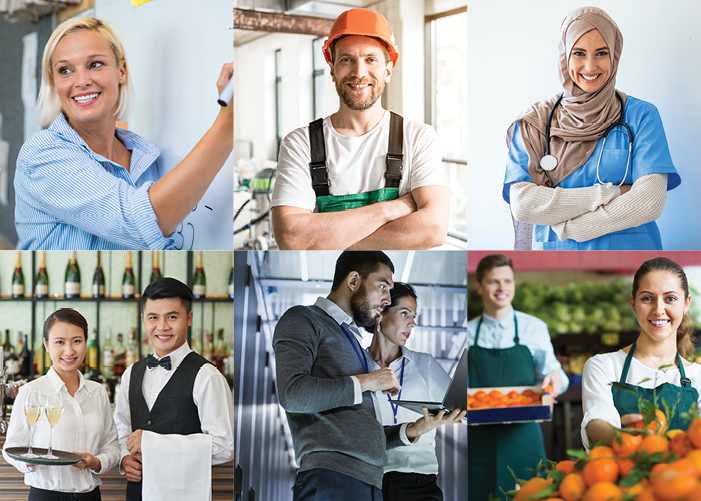 Why This Is the Year to Make a Career Change
It's no secret the pandemic has thrown the lives of billions into disarray. But it's also prompting widespread change in regards to our careers, with countless studies showing that workers are restless and thinking about shifting to new careers or better jobs. After all, as some experts say, 'crisis is an opportunity' and it may force us to look deeper at what we really want long-term.
And, it makes sense when you consider just how much the workplace has changed. Employees all over the globe have suddenly had to work from home, companies have switched to being fully remote and millions of businesses have undergone a complete reinvention in order to stay afloat.
So here's why 2021 is a great time to think about a career change.
1. You could end up in a new industry you love
There'll also be a growing need for workers in aged care, childcare, home-based services. And, it's thought that IT consultants, software programmers, analysts and accountants will also be in hot demand, too, in the coming years.
2. You could end up in a better company
According to our research, employees may consider jumping ship for better benefits and greater career opportunities than they had available to them prior to the pandemic.
It's also great to see that companies are recognising the value of flexibility, with 59 percent providing a range of different flexible workplace options. If you had a taste of working from home and want to keep working that way, lots more companies are on board with it.
3. You could end up making more money
And as economies start to recover and grow, so will companies – in fact, our research indicates that 57 percent of employers are recovering and rebuilding their teams, with the demand for staff likely to increase in the next year. With experience and an up-to-date skillset, you could well command a higher salary.
4. You could end up in a job that's a better fit for you
If there's one thing the pandemic has taught us, it's that life is short – and change is inevitable. So why tread water in a job or a career that's not right for you?
More than ever, companies are starting to recognise what's important to candidates, with 60 percent of employers investing in better communication about their strategy and company direction, and 40 percent encouraging more autonomy and decision-making from staff. Similarly, 40 percent are investing in improved tech, while 24 percent are looking into creating workplaces that embrace diversity and inclusion.
That could well add up to a role where you feel you have purpose, a chance to contribute and to make your voice heard.