Why You Should Make Direct Phone Approaches to Employers: Advice for Job Hunting During COVID-19
Make direct phone approaches: You will need to make direct phone approaches to companies and recruitment agencies, so have a script ready to sell yourself and remember; you are not trying to get a job, you are trying to get an interview. Before the advent of the internet and the ability for candidates to apply for…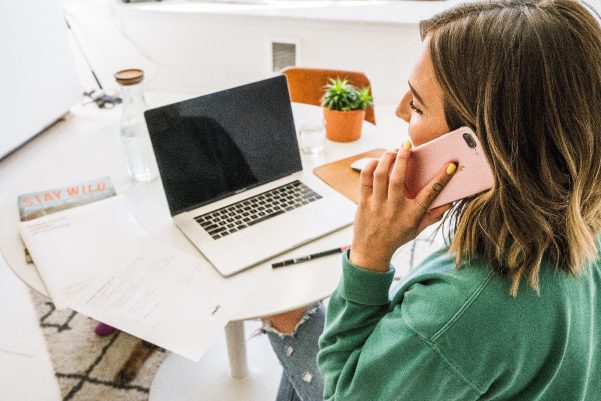 Make direct phone approaches: You will need to make direct phone approaches to companies and recruitment agencies, so have a script ready to sell yourself and remember; you are not trying to get a job, you are trying to get an interview.
Before the advent of the internet and the ability for candidates to apply for multiple roles by simply clicking a response button and attaching a resume and cover letter, applying to a job advertisement was a much more labour-intensive and costly exercise.
In the days of newspaper advertising, if you wished to apply for a job you were given an address to which you mailed your resume. Of course, it's important to remember that in those days, not many people had computers, so resumes were typed and generally put together by a "resume specialist" who would charge roughly $150 to create your resume. This copy then became your "master copy" which you photocopied (at a cost of about $3 per page) each time you wished to submit it. Including the envelope and stamp, it would cost around $10 to apply for a role, on top of the initial expense of the resume.
Comparatively, it was much cheaper to pick up the phone, which cost about 30 cents a call – by the time you had made ten calls, you had saved almost $100! Consequently, we had a generation of candidates who became very adept at making "phone approaches" to prospective employers, if for no other reason than the cost!
The direct phone approach is a skill, but it can also be a great differentiator – and important way to stand out when applying for a role. Over the next few years, when most candidates will continue applying for jobs online, those candidates who are able to do some "sleuthing" and approach the company over the phone will make a much greater impression on employers.
How to Approach an Employer Over the Phone
Having said this, it is not easy to make a direct phone approach if you have not done it before. It can be daunting

to speak with someone you have never met before and propose to them that they interview you for a role. In essence, this is a cold call – something that strikes the fear of God into many of us! Specifically, it is the fear of rejection, which is often much worse than the rejection itself.
So, here is some advice if you have not done this before: "Do it badly, until you do it well." Yes, practice really does make perfect.
Here are some tips to use when making direct phone approaches:
It is important to use a script. Write down what you want to say and recite it at the beginning of the call to negate any nerves.
Be courteous, organised, succinct, and clearly explain why you are calling and what you want.
Make it easy for the person on the other end of the phone to say "yes" or "no," and not leave you in "maybe land".
When approaching someone over the phone, what you want is permission to come in and discuss the opportunity with the hiring manager. Yes, you do ultimately want the job, but at this stage of the process, you are after an interview.
It is often better to let the person on the other end of the phone know when you are available for an interview rather than asking them to rifle through their calendar to fit you into their busy schedule. For example:
"Thank you, Mr Trump, for taking my call. The reason I am calling is that I saw an advertisement on Seek regarding the role for President. I have extensive social media skills and experience, and believe I could add real value to your country. I have called to see whether I could organise a time to come and discuss this with you – would next Tuesday at 3:00pm suit or is Thursday after four a better time for you?"
As I said above, this is a daunting task for someone who has not done it before and, understandably, many people will be reluctant to make a call directly to a hiring manager. It is easier to to make this call to a recruitment agency – just be careful to explain that you have seen a role they have advertised and that you have the skills and experience to perform not just that role, but similar roles, too.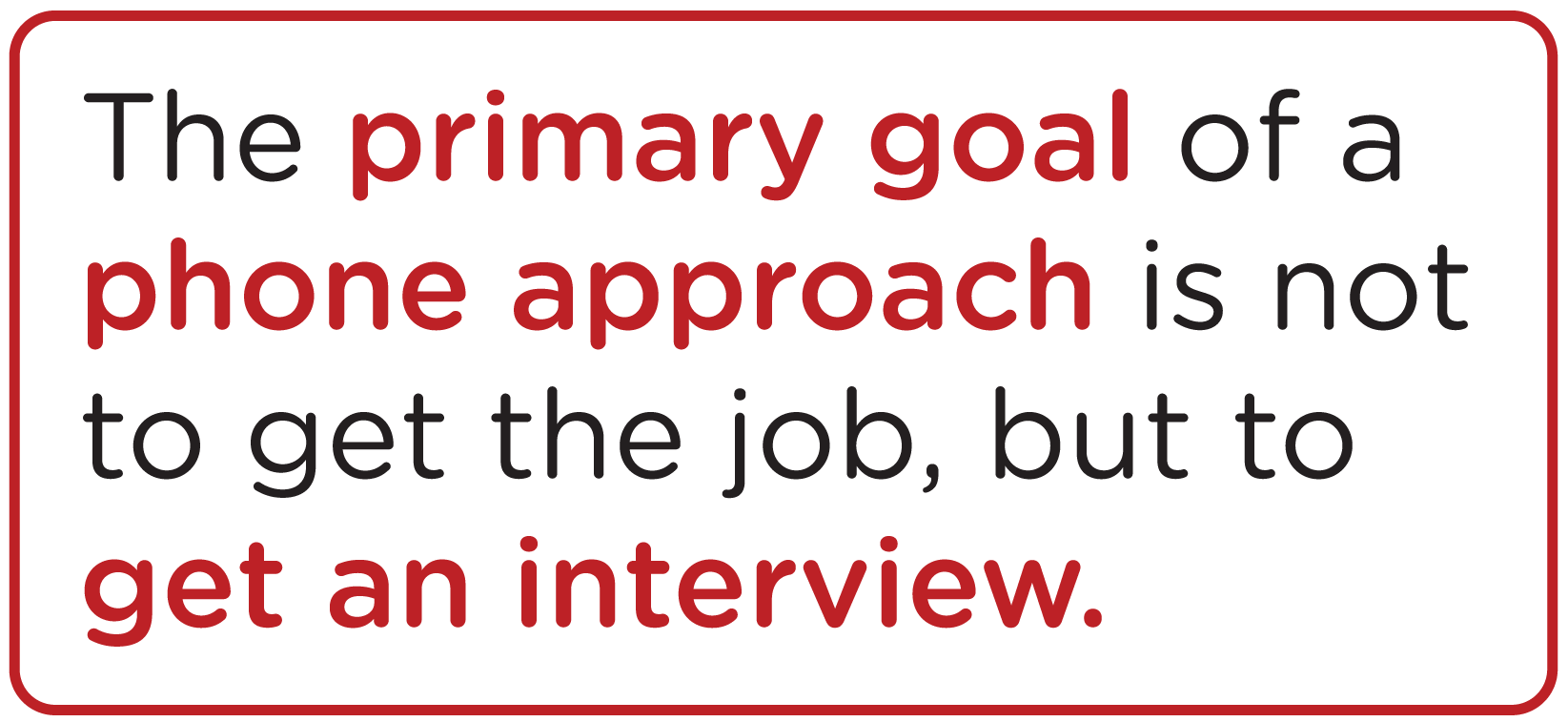 This is important, especially to a recruitment consultant, because it means they can submit you for various other roles, effectively multiplying your chances of securing a job, and also making life easier for them as they can submit you to companies with whom they have existing relationships. Good recruitment consultants will have open briefs with a number of companies they work with regularly, which means they can often get you an interview even if these companies have no current vacancies listed.
Ultimately, when done right, a direct approach will help you "stand out" and get ahead of the competition in this challenging market. Use a script and remember – you are not trying to get a job you are trying to get an interview.
To find out about the roles we have available, feel free to get in touch, and make sure you read the first blog in this series if you missed it.
Pete Davis is Managing Director of Frontline Recruitment Group (FRG). FRG is a specialist recruitment company with offices across Australia and New Zealand – they have been operating since the early 1990s and have worked in high unemployment environments with job hunters in many different industries. This blog series is about sharing some of the lessons from the past and integrating them with the technology and business practices of today. We hope you enjoy these articles and welcome your opinions.