Working with a Recruiter: Avoiding Key Job Search Mistakes
Looking for a new Construction job can be extremely overwhelming, which is why jobseekers often turn to specialist recruitment agencies for help. There are many ways recruiters can help make your job search a positive experience, be it helping with the basics, managing job offers or supporting the transition to a new role. To avoid some…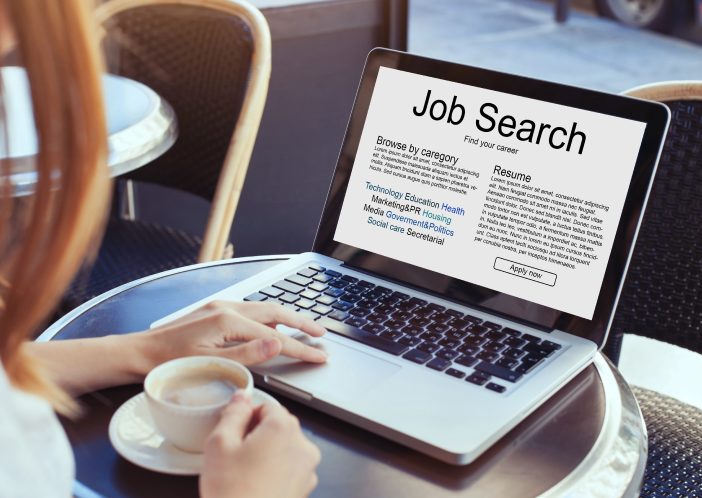 Looking for a new Construction job can be extremely overwhelming, which is why jobseekers often turn to specialist recruitment agencies for help. There are many ways recruiters can help make your job search a positive experience, be it helping with the basics, managing job offers or supporting the transition to a new role. To avoid some of the most common job search mistakes and how to make the most of working with a recruiter, here are five key tips to keep in mind.
Treat it Like an Interview
A meeting with a recruitment consultant should be treated like an interview with a potential employer. That means all the basics for acing a job interview apply.
Showing up on time is essential to creating a great first impression – the rule of thumb is to be around 10 minutes early. People often run slightly late because they weren't entirely sure where the interview was taking place or simply hadn't allowed time to find the office. An easy way to avoid this is to do a practice run if you have the time or just aim to be earlier than you need.
On the other end of the spectrum, some candidates also arrive far too early. If you find yourself in this situation, take some time to relax and calm those pre-interview nerves. Perhaps take yourself to a nearby cafe for a drink or go for a short walk.
Don't forget to dress professionally. Whilst it's not an actual interview, presentation matters when it comes to making a good first impression with your recruiter too, so make sure you dress the part.
Be Upfront and Honest
There is one crucial difference between meeting with a recruiter as opposed to a potential employer – the importance of being upfront and transparent rather than solely demonstrating your best self.
Recruiters can help candidates manage any potential issues in their career history and ensure they don't cause harm in the eyes of an employer. However, they can only do that if they know about any problems from the get-go which is why being honest with your recruiter is crucial to success. This transparency allows recruiters to represent candidates to organisations in the best possible light.
However, it goes both ways, as working with a recruiter is all about building trust and rapport. After all, we're here to guide candidates through the recruitment process, and that is much harder to do without a positive relationship. Candidates should start by finding recruiters in their market they can trust to help with all aspects of their job search.
Don't Forget the Basics
When using a recruitment agency, good referees are a must. If you don't have the right people to endorse you it can raise some red flags. Remember to speak to all referees before handing them over to a recruiter. Aside from being polite, it also gives them a good chance to prepare a great response.
Your CV is still one of the most important parts of a job application, so it's vital that it is in the best shape possible. As recruiters, it is our job to understand exactly what our clients want, how to make the best match and what makes a winning application. That means that when we give feedback, be it on your CV or cover letter, interview preparation or your skillset and whether you're applying for the right roles, it will work in your favour to take it on board.
Stay Connected
When considering "why use a recruitment agency?", many candidates cite an increased level of communication. At Frontline, we always follow up with our candidates and keep them updated throughout the recruitment process. With that said, don't be afraid to get in touch with us and follow up yourself – whether you want more information or there is something that you don't agree with – we're always open to discussing this with you.
Regardless of whether you progress to the next stage, stay connected with your recruiters. Even if a particular role wasn't the right fit, keeping in touch when using a recruitment agency ensures you are among the first to know about any upcoming opportunities.
Make Yourself Available
Once you have the opportunity to interview, it's important to be flexible and make yourself available. We often find candidates who tell us that they will only be available to interview after 5pm because of work commitments.
As understandable as this is, if candidates are serious about a job search, they need to find means of being available within working hours as well. This could be something as simple as scheduling in time before work, using a lunchtime or taking annual leave. Whatever you choose, remember that flexibility is a two-way street.
Closing Thoughts
Remember that a recruiter's support doesn't stop when signing on the dotted line. It's all about building long term relationships. When meeting with a recruiter, it's all about building long-term relationships. Part of that means being there to support you with other challenges – something that not everyone knows that we offer. Whether you need advice on resigning from a current role or standing out from the crowd, we're here to help.
For more career advice or support with your Construction job search, please get in touch – we'd love to chat!