Find your people with Frontline
Today, people want more from work than more money, they want work with purpose, work-life balance and wellbeing. We pride ourselves on truly understanding our candidate's and client's needs and aspirations. This is why, at Frontline, human-to-human recruitment is at the heart of our offering. Through human connection, expertise, and genuine care, we make it our business to know your next role and candidate before you do. It's why we're so passionate about what we do because it changes lives and business outcomes for the better. To us people will always come first.

0

%

of candidates we place come from our Database

0

%

of our candidates placed are already known to us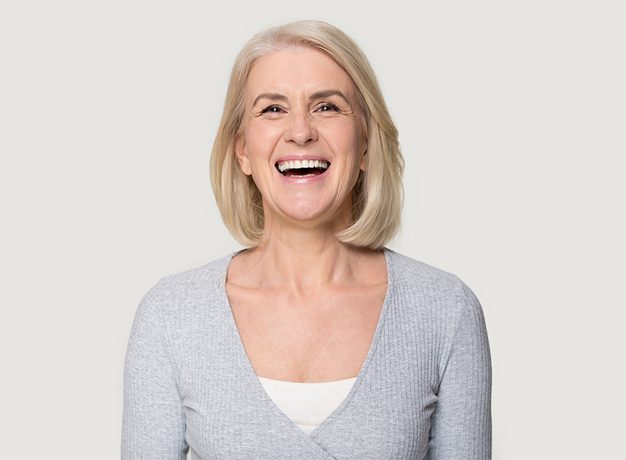 At Frontline we are people first
5
Great personal and professional customer service is provided by Frontline Retail Recruitment to support our business needs.
Colin, Te Papa Store NZ, Retail Employers Testimonials
5
I chose Frontline Retail to exclusively recruit for my business. Their professionalism, knowledge of the industry, business advice and the speed at which highly suitable candidates have been presented has been invaluable. I will continue to use and highly recommend the Frontline Retail team.
Jack, Comfort Style Furniture & Bedding, Retail Employers Testimonials
5
"I have dealt with Frontline Retail since I was 17yrs of age now 34yrs old. The few times over my career that I have made changes I have always gone through Frontline Retail and on every single time I have received excellent, prompt, friendly and professional service"
Brooke, Retail Candidate Testimonial
5
I would highly recommend this recruiting company to anyone as on two occasions I have had exceptional customer service!!
Sara, Retail Job Seekers Testimonials
5
Your honest direct approach was very refreshing and well received. I can see why you have the best reputation in the industry, I should have come to you first.
Robert, Retail Job Seekers Testimonials
5
I wanted to thank you for your hard work and dedication in trying to fill our outstanding guarantee. I understand in Agency land it's not as motivating to fill these types of roles however I feel that you have worked just as hard to fill this role as you have done with paid placements you have assisted me with in the past.
Belinda, Jeanswest, Retail Employers Testimonials
5
Thank you so very much for all your help. I can honestly say you guys are the best recruitment company I have ever dealt with.
Nicola, Retail Job Seekers Testimonials
5
I have had an invaluable experience with Frontline Retail and I truly recommend this business to individuals looking for employment or businesses looking for employees. They are friendly, thorough and professional. I guarantee you will not be disappointed with the capable hands of any of these professionals. I am full of gratitude and satisfaction.
Dwayne, Retail Job Seekers Testimonials
5
A great experience all in all, very professional but not stuffy or impersonal, I really felt like they were there to help me find the best career fit, not just trying to get me in a job to meet a quota. Vastly impressive, five stars.
Jonni, Retail Job Seekers Testimonials
5
"Job seekers and employers, look no further! I had been working in the Perth Hospitality industry for over 20 years. I was seeking that role of a lifetime. The cherry on the top kind of role. I signed up at some agencies around Perth and was horrified at the lack of professionalism and limited knowledge of the hospitality industry specific to Perth. Then I met Martin from the Perth office. This man lives and breathes the Perth hospitality industry. He knew I would be an investment to my next employer and he immediately became my recruiting champion. Within a week of signing up with him he found me my perfect role. My new employer and I are the perfect professional match. I cannot speak more highly of Martin. If only I could rate higher than 5 stars!"
Penny, Western Australia Hospitality Candidate Testimonial





We're on a mission to keep Australia and New Zealand's job market moving
Start finding the right job surrounded by the right people
Classification
in all classifications
×
Select classifications from below
Select sub classifications

Financial Accounting & Reporting

Financial Managers & Controllers

Bookkeeping & Small Practice Accounting

Account Receivable/Credit Control

Administration & Office Support

All Administration & Office Support

Select sub classifications

Administrative Assistants

Records Management & Document Control

Data Entry & Word Processing

Client & Sales Administration

Advertising, Arts & Media

All Advertising, Arts & Media

Select sub classifications

Banking & Financial Services

All Banking & Financial Services

Select sub classifications

CEO and General Management

All CEO and General Management

Select sub classifications

General/Business Unit Manager

Call Centre & Customer Service

All Call Centre & Customer Service

Select sub classifications

Customer Service - Call Centre

Customer Service - Customer Facing

Community Services & Development

All Community Services & Development

Select sub classifications

Aged & Disability Support

Child Welfare, Youth & Family Services

Indigenous & Multicultural Services

Select sub classifications

Quality Assurance & Control

Plant & Machinery Operators

All Design & Architecture

Select sub classifications

Select sub classifications

Workplace Training & Assessment

Childcare & Outside School Hours Care

Teaching - Early Childhood

Teaching Aids & Special Needs

Select sub classifications

Electrical/Electronic Engineering

Civil/Structural Engineering

Farming, Animals & Conservation

All Farming, Animals & Conservation

Select sub classifications

Veterinary Services & Animal Welfare

Select sub classifications

Pharmaceuticals & Medical Devices

Nursing - A&E, Critical Care & ICU

Nursing - General Medical & Surgical

Nursing - Theatre & Recovery

Nursing - Psych, Forensic & Correctional Health

Nursing - Community, Maternal & Child Health

Physiotherapy, OT & Rehabilitation

Nursing - Educators & Facilitators

Chiropractic & Osteopathic

Clinical/Medical Research

Natual Therapies & Alternative Medicine

Nursing - Midwifery, Neo-Natal, SCN & NICU

Psychology, Counselling & Social Work

All Hospitality & Tourism

Select sub classifications

Front Office & Guest Services

Human Resources & Recruitment

All Human Resources & Recruitment

Select sub classifications

Consulting & Generalist HR

Industrial & Employee Relations

Occupational Health & Safety

Information & Communication Technology

All Information & Communication Technology

Select sub classifications

Business/Systems Analysts

Testing & Quality Assurance

Product Management & Development

Web Development & Production

Networks & Systems Administration

Manufacturing, Transport & Logistics

All Manufacturing, Transport & Logistics

Select sub classifications

Quality Assurance & Control

Warehousing, Storage & Distribution

Production, Procurement & Inventory

Couriers, Drivers & Postal Services

Production, Planning & Scheduling

Marketing & Communications

All Marketing & Communications

Select sub classifications

Digital & Search Marketing

Market Research & Analysis

Marketing Assistants/Coordinators

Product Management & Development

Mining, Resources & Energy

All Mining, Resources & Energy

Select sub classifications

Health, Safety & Environment

Select sub classifications

All Real Estate & Property

Select sub classifications

Residential Leasing & Property Management

Retail & Property Development

Retail & Consumer Products

All Retail & Consumer Products

Select sub classifications

Management - Area/Multi-site

Management - Department/Assistant

Select sub classifications

Sales Representatives/Consultants

Select sub classifications

Quality Assurance & Control

Biological & Biomedical Sciences

Laboratory & Technical Services

Select sub classifications

Fitness & Personal Training

Select sub classifications

Air Conditioning & Refrigeration

Carpentry & Cabinet Making

Fitters, Turners & Machinists

Maintenance & Handyperson Services
We are trusted by leading brands across retail, hospitality, health, construction and education