Find your people with Frontline
Today, people want more from work than more money, they want work with purpose, work-life balance and wellbeing. We pride ourselves on truly understanding our candidate's and client's needs and aspirations. This is why, at Frontline, human-to-human recruitment is at the heart of our offering. Through human connection, expertise, and genuine care, we make it our business to know your next role and candidate before you do. It's why we're so passionate about what we do because it changes lives and business outcomes for the better. To us people will always come first.

0

%

of candidates we place come from our Database

0

%

of our candidates placed are already known to us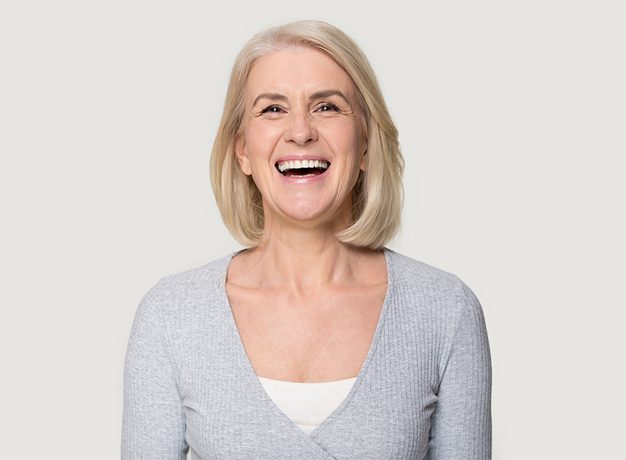 At Frontline we are people first
5
"I just wanted to also send you a quick thank you for always responding in a prompt manner. I have dealt with a few recruitment companies, and often I have to contact them many times before I hear anything from them. So just a thank you for your efficient, professional service."
Dean, Education Job Seekers Testimonials
5
Looking forward to reaching out for assistance next time, I am so glad to have such a helpful support network with Frontline, it definitely makes staffing shortages less stressful.
Jessica, Madison Capital Executive Apartments, Hospitality Employers Testimonials
5
"I just wanted to say a huge thank you to Frontline, and especially to Sharon, who have been amazing. You have not only sourced so many casual days for me but Sharon has always been so warm, approachable and professional and unlike so many other recruitment companies, there seems to be a real emphasis on both client and candidate care. I am so grateful for everything Frontline and Sharon have done for me and will definitely be recommending them to any friends who are going to teach in Aus.
Once again thank you so much and I wish Frontline every success in the future."
Justine, Education Job Seekers Testimonials
5
Sylvia Elix from Frontline provides GEMA Group with professional staffing solutions. Sylvia understands GEMA Groups high standard and carefully selects staff based on our business needs. Sylvia provides GEMA Group with quality staffing resolutions at short notice. Sylvia always goes above and beyond to meet our requests and we are grateful for her continued support.
GEMA Group, Hospitality Employers Testimonials
5
Frontline Hospitality along with Sylvia's assistance in providing an excellent candidate for our boardroom catering needs was outstanding. Throughout the entire process Sylvia was prompt with reply, helpful with questions along the way and flexible with our requests. I would recommend Frontline Hospitality to anyone looking for a professional and experienced agency staff.
Perryn Smee, Hospitality Employers Testimonials
5
"I have been working with Renee over the last couple of months as a ACT teacher wanting to try for roles in QLD. Renee's relentless efforts, outstanding communication and consultantion in interview techniques, connecting with QLD schools and arranging interviews has been a postively overwhelimg experience.
I would highly commend Renee and her work ethic has been extremely high and knowing that Renee is still trying to get me a job in QLD and is busy, she still provides a very personalised experience. Speaking as a customer, Renee and what she has done for me personally is incredible and I would like to thank the team at Frontline Education Queensland.I look forward to working with Frontline in the future."
Nathan, Education Job Seekers Testimonials
5
My appreciation for your assistance during this period and express to your management that the Chef provided was professional in every aspect of his time here. We would not hesitate to contact Frontline and use services going forward as required.
Andrew, Eden Fishermen's Recreation Club Ltd, Hospitality Employers Testimonials
5
Frontline Health has demonstrated a track record providing quality service, invaluable client support, and excellent candidates and staffing solutions. What continues to impress Regis with FLH is their proven recruitment methodology and group of experienced recruitment consultants.
James, Regis Aged Care Pty Ltd, Health Employers Testimonials
5
You have made the process of finding the perfect job for me an absolutely painless process. Your easy-going manner (while at the same time professional) made me feel totally relaced and at ease. Your prompt attention and 'no-fuss' attitude is wonderful. I would not hesitate in recommending your services to employers, or any person looking for work within the health industry.
Gail, Health Job Seekers Testimonials
5
I just wanted to say a big thank you to everyone at Frontline Health for the wonderful support I have been receiving throughout the interview process. I really appreciate the efficiency of the follow up process you go through after each stage of interviewing.
Tamar, Health Job Seekers Testimonials





We're on a mission to keep Australia and New Zealand's job market moving
Start finding the right job surrounded by the right people
Classification
in all classifications
×
Select classifications from below
Select sub classifications

Account Receivable/Credit Control

Bookkeeping & Small Practice Accounting

Financial Accounting & Reporting

Financial Managers & Controllers

Administration & Office Support

All Administration & Office Support

Select sub classifications

Administrative Assistants

Client & Sales Administration

Data Entry & Word Processing

Records Management & Document Control

Advertising, Arts & Media

All Advertising, Arts & Media

Select sub classifications

Banking & Financial Services

All Banking & Financial Services

Select sub classifications

CEO and General Management

All CEO and General Management

Select sub classifications

General/Business Unit Manager

Call Centre & Customer Service

All Call Centre & Customer Service

Select sub classifications

Customer Service - Call Centre

Customer Service - Customer Facing

Community Services & Development

All Community Services & Development

Select sub classifications

Aged & Disability Support

Child Welfare, Youth & Family Services

Indigenous & Multicultural Services

Select sub classifications

Plant & Machinery Operators

Quality Assurance & Control

All Design & Architecture

Select sub classifications

Select sub classifications

Childcare & Outside School Hours Care

Teaching - Early Childhood

Teaching Aids & Special Needs

Workplace Training & Assessment

Select sub classifications

Civil/Structural Engineering

Electrical/Electronic Engineering

Farming, Animals & Conservation

All Farming, Animals & Conservation

Select sub classifications

Veterinary Services & Animal Welfare

Select sub classifications

Chiropractic & Osteopathic

Clinical/Medical Research

Natual Therapies & Alternative Medicine

Nursing - A&E, Critical Care & ICU

Nursing - Community, Maternal & Child Health

Nursing - Educators & Facilitators

Nursing - General Medical & Surgical

Nursing - Midwifery, Neo-Natal, SCN & NICU

Nursing - Psych, Forensic & Correctional Health

Nursing - Theatre & Recovery

Pharmaceuticals & Medical Devices

Physiotherapy, OT & Rehabilitation

Psychology, Counselling & Social Work

All Hospitality & Tourism

Select sub classifications

Front Office & Guest Services

Human Resources & Recruitment

All Human Resources & Recruitment

Select sub classifications

Consulting & Generalist HR

Industrial & Employee Relations

Occupational Health & Safety

Information & Communication Technology

All Information & Communication Technology

Select sub classifications

Business/Systems Analysts

Networks & Systems Administration

Product Management & Development

Testing & Quality Assurance

Web Development & Production

Manufacturing, Transport & Logistics

All Manufacturing, Transport & Logistics

Select sub classifications

Couriers, Drivers & Postal Services

Production, Planning & Scheduling

Production, Procurement & Inventory

Quality Assurance & Control

Warehousing, Storage & Distribution

Marketing & Communications

All Marketing & Communications

Select sub classifications

Digital & Search Marketing

Market Research & Analysis

Marketing Assistants/Coordinators

Product Management & Development

Mining, Resources & Energy

All Mining, Resources & Energy

Select sub classifications

Health, Safety & Environment

Select sub classifications

All Real Estate & Property

Select sub classifications

Residential Leasing & Property Management

Retail & Property Development

Retail & Consumer Products

All Retail & Consumer Products

Select sub classifications

Management - Area/Multi-site

Management - Department/Assistant

Select sub classifications

Sales Representatives/Consultants

Select sub classifications

Biological & Biomedical Sciences

Laboratory & Technical Services

Quality Assurance & Control

Select sub classifications

Fitness & Personal Training

Select sub classifications

Air Conditioning & Refrigeration

Carpentry & Cabinet Making

Fitters, Turners & Machinists

Maintenance & Handyperson Services
Tips and resources to help you navigate the job market
We are trusted by leading brands across retail, hospitality, health, construction and education