5 Benefits to Using a Recruiter
5 Benefits to Using a Recruiter When it comes to sifting through jobs boards, filling out applications and tweaking your resume for different opportunities, there's no doubt that finding a job can be hard work. And if you've been looking for a job for a while with no luck, you may have considered…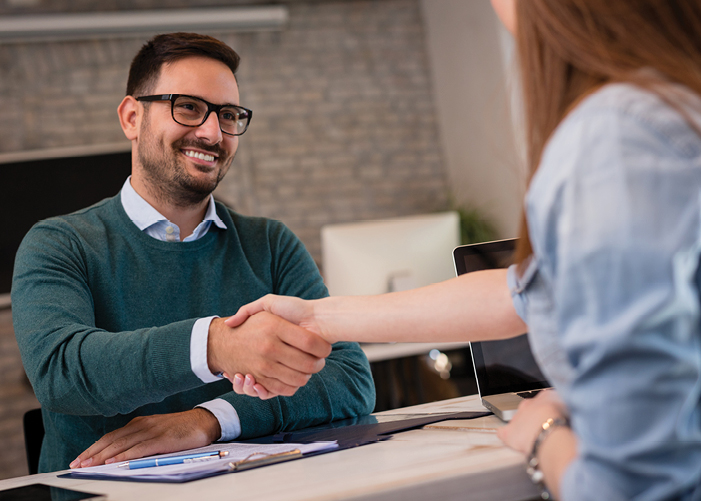 5 Benefits to Using a Recruiter
When it comes to sifting through jobs boards, filling out applications and tweaking your resume for different opportunities, there's no doubt that finding a job can be hard work.
And if you've been looking for a job for a while with no luck, you may have considered working with a recruiter – which can make the process easier and faster. Here's why.
1. They have far-reaching networks
You may have a wide network of colleagues and former bosses prepared to go into bat for you, but the network you'll tap into if you use a recruiter is much, much larger. Building connections is their full-time job – and if you're working with a recruiter, you've got a distinct advantage.
Plus, a good recruiter will have access to a 'hidden' jobs market and opportunities in their own networks that will never be advertised – which can be a great time-saver.
2. They can provide invaluable career advice
Recruiters are the eyes and ears of the jobs market, with intimate knowledge of their niche. They know which types of jobs are available, what employers may be looking for and what an ideal candidate looks like. And if you're good at what you do, they're driven to place you – because doing so means they get paid!
So don't be shy about asking a recruiter to review your CV, and make suggestions on how to update it so you're a stronger candidate. They want to match you with a job that suits your skills and experience and they know what will impress a hiring manager better than anyone.
3. They can guide you through the interview process
There's nothing like having a recruiter in your corner when you're trying to get a job. After all, a recruiter wants to provide the best candidates for their clients, and if they're trying to place you, it's in their best interests to help you get that job!
If you land an interview, the recruiter can give you an idea of the types of questions you might face, coach you on interview techniques and instruct you on how to present yourself in the best light to the employer or hiring manager. And if you don't get the job, they can also give you feedback about why you were overlooked – which can be handy intel for the future.
4. They can place you in roles that are tricky to fill
If you specialise in an area, have hard-to-find skills and a good track record, a niche recruiter can come in very handy – especially those in your vertical who understand the job you do and the skills and experience required.
Plus, a recruiter in your niche may have access to a lot more potential employers than you do, and know what their clients are currently looking for, making it easier to be put in front of employers who need people with your unique skillset.
5. They'll keep you on file for the future
Ever had that dreaded, 'we'll keep your CV on file' line after being rejected for a job you applied for? It's actually not a bad thing if a recruiter says it – because if they're keeping you in their database, you'll be on their radar when relevant vacancies pop up.
It also doesn't hurt to build a relationship with one or two recruiters who are active in your niche – staying in touch every so often and keeping them updated as to your skills and experience. You just never know how they might be able to help you in the future.
Conclusion
Looking for a new job can be challenging and time-consuming – especially if you're just relying on jobs boards and your own networks.
And bringing a recruiter into the process – especially one skilled in the industry in which you're looking to find a role – can be invaluable, simply because you can take advantage of their wide networks, career advice and hidden job opportunities you may not otherwise have access to. And it's much more likely to help open the door to a role you really want.
Get in touch with one of our friendly FRG consultants to discuss your opportunities. For more helpful advice, check out our latest blog posts or
download our Toolkit.