6 Traits of a Top Sales Assistant
Good sales assistants are worth their weight in gold for the retailers lucky enough to employ them. They are motivated, confident, quick to close sales, in love with their job and able to entice customers into returning to your store – time after time. Sales assistants have traditionally suffered from a bad press, being labelled…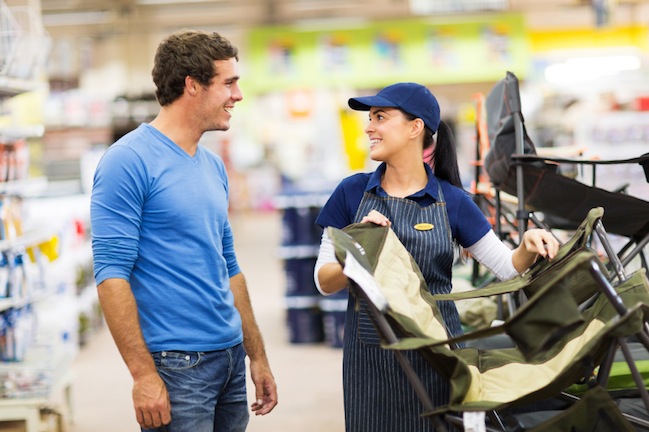 Good sales assistants are worth their weight in gold for the retailers lucky enough to employ them.
They are motivated, confident, quick to close sales, in love with their job and able to entice customers into returning to your store – time after time.
Sales assistants have traditionally suffered from a bad press, being labelled as pushy at one extreme and lazy or bored at the other.
But the sales assistant has evolved. They now have to be a smart, digitally aware 'brand ambassador' for their employer, and part of the business's marketing process.
So, what are the traits to look for in a stand-out sales assistant?
1. Positive personality
Perhaps number one is an open, friendly personality. Your sales assistant doesn't need to be bubbly or vibrant, though some are. They simply need an engaging manner and a genuine desire to relate to people.
2. Motivation
The best sales assistants are highly motivated in their work, and keen to find better ways to carry out their jobs.
Always looking to take the next career step through training schemes, they respond well to incentives and can be very helpful in training new recruits.
3. Brand knowledge
Good assistants not only know their product inside out but understand that they are the face of your business – often first point of contact for customers.
As such, they relish the role of brand ambassador, which can also mark out a smart sales assistant as management material.
If the customer carries away a great experience of your retail outlet, your product will have a favourable association in their mind.
4. Problem solving
Sales assistants deal with problem customers on a regular basis, so it's essential you can trust their problem-solving abilities.
They don't need to be masters of dispute resolution – just careful when handling prickly customers. The right balance of firmness and diplomacy is a winning combination and can head off a lot of tricky situations at the pass.
5. Confidence
The best sales assistants have the confidence to engage directly with customers, taking the initiative in testing times and not being afraid to tackle unfamiliar tasks or adapt their role when requested.
6. Selling ability
Is your sales assistant actually able to sell? This, after all, is what it's all about. It's no good having a bright, presentable employee who is too shy to talk directly to customers about why they should buy your products.
There is a definite art to steering a conversation, reading non-verbal cues and effectively 'closing' a sale. Some assistants have a natural empathy with customers and are likely to find it far easier to follow through on the selling process.