7 Ways To Help Your Employees Finish The Year Strong
In any normal year, the final quarter for businesses is often frantic: salespeople are pushed to meet their quotas, bosses are hoping to improve on last year's sales – and yet, everyone's tired and counting down the days to their Christmas break (if they're getting one). But it hasn't been a normal year –…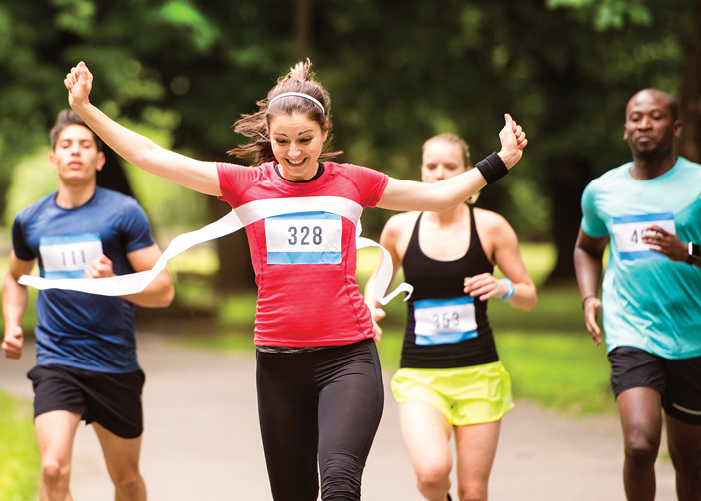 In any normal year, the final quarter for businesses is often frantic: salespeople are pushed to meet their quotas, bosses are hoping to improve on last year's sales – and yet, everyone's tired and counting down the days to their Christmas break (if they're getting one).
But it hasn't been a normal year – and for many industries (retail, healthcare and construction included) Covid-19 has resulted in a pretty big curve ball. While we're slowly recovering now, you may feel under pressure to recoup losses you've experienced during any lockdowns, which may well filter down to your employees, too.
So how can you strike a balance between looking after your staff, and also helping them finish the year on a high note? Here are seven ideas to try.
1.
Make employees feel valued

Studies show that a simple thank-you from a manager can lead to better productivity and contentment – but don't stop there! Touch base regularly with your staff, which helps them feel connected rather than invisible. Give feedback (positive or negative) and listen to what your staff want and how they want to progress in the future. All of the above can help employees feel like a valued part of the company.
2.
Set a good example yourself

Towards the end of the year the pressure is on – for everyone. And if your team is under the pump, lead the way and pitch in, whether that means hopping on a till, helping out with customers during a particularly busy period or doing whatever else might be required. It sends a good message and shows you're just as keen to get the job done so everyone can head off on annual leave feeling the year has ended on a successful note.
3.
Offer rewards that don't involve money

Although bonuses and pay rises are great, many studies show that paid time off is even more important to employees – so if you're in the position to

offer rewards

like this, your staff are sure to appreciate it. Plus, research indicates that paid time off programs can reduce absenteeism and ensure your employees are more focused and productive when they are at work. It can also reduce accidents and mistakes on the job; both of which can end up costing you more in the long run. Win-win!
4.
Ask what your employees need

It can be easy for a boss to overlook the minutiae of what makes a workplace tick; the annoying things, the ergonomic fails. So take this time of year to ask your staff what would make it easier for them to do their job. You might be surprised by the answers and some requests might be easy to fulfil. Although you probably won't be able to say yes to everything, the very act of asking will make your employees feel heard, and less like another cog in the wheel.
5.
Give your staffers an individual goal

Everyone loses their mojo the closer we get to Christmas, and one way to ensure your employees don't completely take their foot off the gas is to give them an achievable, individual goal to work towards before the festive shut-down. It might be a challenge to secure a new client, meet a deadline or put a particular project to bed – just make sure it's not something that will result in overtime and a miserable staff member!
6.
Set an end-of-year goal to achieve as a team

The final quarter is a great time to map out what you've achieved and what you'd like to tick off before the break – so why not set a team target all your employees can have ownership of? Just make sure it's an

achievable and realistic goal
7.
Organise a fun celebration or team event

Nothing says appreciation like a fun Christmas celebration for your team. Ask your employees to give you ideas on what they'd like to do so they feel they've had input into the decision. You could consider doing a slap-up Christmas lunch, a cocktail night with prizes and awards, a day out of the office on a chartered boat trip or some other kind of feelgood event. It's a great way to bid farewell to what's been a difficult year – and will hopefully see you with a relaxed, refreshed team come 2022.