Case Study: How We Helped Jessica on Her Job Journey
Case Study: How We Helped Jessica on Her Job Journey Job-hunting can be a grind, especially during a pandemic where so many industries are in turmoil or having to pivot to stay afloat. And at times like this, it can really help to get in touch with a recruiter you trust who has intel on…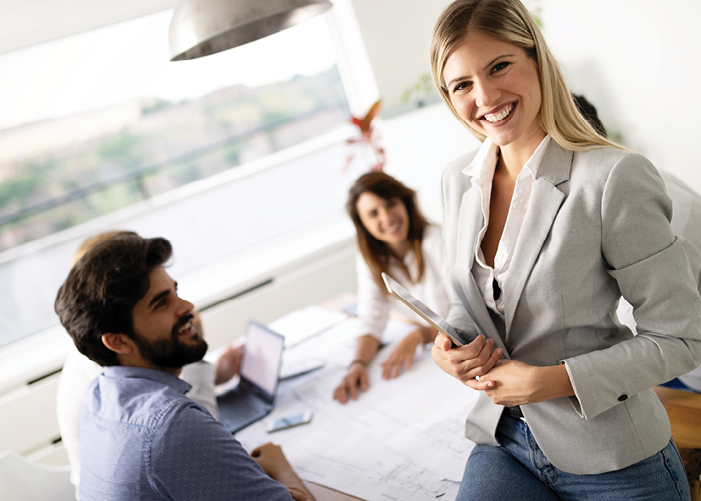 Case Study: How We Helped Jessica on Her Job Journey
Job-hunting can be a grind, especially during a pandemic where so many industries are in turmoil or having to pivot to stay afloat. And at times like this, it can really help to get in touch with a recruiter you trust who has intel on the opportunities out there – and guide you through the process of applying, going through the interview and securing an offer.
That was the case for job-seeker Jessica, who was looking for a new role in retail and not having a whole lot of luck.
"Lesley from Frontline Recruitment Group contacted me through my Seek profile," remembers Jessica. "She was lovely, energetic and 100 percent devoted to the cause (of getting me a new job!)."
Lesley and Jessica stayed in touch and worked together to find Jessica a position she'd be interested in, and it happened much faster than Jessica was expecting. She says the whole process was easy, seamless and supportive – something she appreciated given she was feeling a bit defeated about job-hunting at the time.
"It was within a week that Lesley had found me the most amazing opportunity," she says. "She was with me every step of the way. I'll never forget how much she helped me in not just finding the perfect job, but helping to boost my confidence when I was unsure of whether I'd ace the new position."
However, a good recruiter knows it's not just about helping you land the job, but rather making sure you're settled and happy in the role after a bit of time has gone by.
"The service afterwards great too," says Jessica. "What really stood out was the fact that Lesley was still checking in to see how I was, even after I accepted the position. I couldn't recommend her and the service enough. She's now on speed dial for when I need her again!"
Looking for a new role yourself? Or want to check out our latest research on what makes employees feel good at work? Check out our new
Feel Good Index Report.