Getting a Job… is a Job! Advice for Job Hunting During COVID-19
When will lockdown finish? When will our communities get back to work? When can I go to the pub, the shops and travel – and what does the "road back" really look like? These are all questions that no one has the answers to; yes, there is plenty of speculation, but no-one can tell us…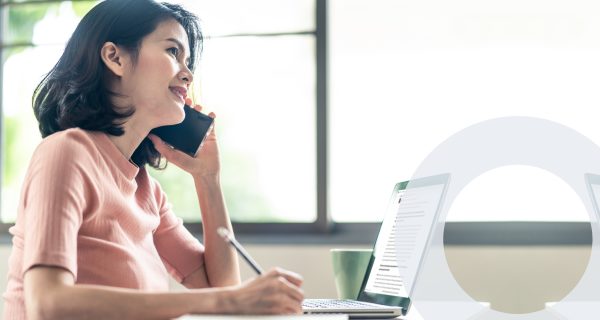 When will lockdown finish? When will our communities get back to work? When can I go to the pub, the shops and travel – and what does the "road back" really look like?
These are all questions that no one has the answers to; yes, there is plenty of speculation, but no-one can tell us for sure what this part of our future looks like.
One thing that's clear, is that we are about to enter a high unemployment environment. The governments and economists in both Australia and New Zealand agree that in the June quarter we can expect around 10% unemployment in both countries.
Neither Australia nor New Zealand has seen these levels of unemployment since the early- to mid-1990s, which means those under 43 years of age (assuming they joined the workforce at 18 years old), have never worked in a high unemployment environment. So, if you are a job hunter (I say hunter because "seeker" doesn't cut it), then get ready for things being very different!
This blog is our first in a series discussing what job hunters can expect in the latter half of this year, providing an overview of ten actions you can take to help you prepare, train and execute your assault on the job market. The rest of the series will go into detail on each of the points below.
So that we all have our heads in the right place, remember: In the current market, getting a job… is a job!
Advice for Job Hunters
Prepare for the long haul: It could take time – perhaps a year or more – for you to find the right job, so, it's important to be ready for this.

Assess your spending: Allow a realistic timeframe for how long you will be out of work, calculate your expenses, research what income and government support you will get and adjust your lifestyle so your spending stays below your income.

Assess skills: Skills get stale quickly, so if you simply wait for the "right" job, your skills may go out of date. It's important to constantly assess what skills you have, whether they are relevant to the roles you're applying for and whether you need to acquire more (hint: this is always a good idea!).

Make a job out of finding a job: As time goes on, it's easy to slip out of routine and conduct your
search half-heartedly, but it's essential to treat finding a job like it's your job! You need to stay in a regular work routine every day and resist the temptation to aimlessly surf the internet or watch TV.

"Spray and pray" won't work: In the current climate, you won't be able to simply send out your resume and pray you get a response. Sending out unsolicited or unqualified resumes is just going to annoy people, and you'll have little chance of getting an interview if you do this.

Make direct phone approaches: You will need to make direct phone approaches to companies and recruitment agencies, so have a script ready to sell yourself and remember; you are not trying to get a job, you are trying to get an interview.

Knock on doors – literally: You will get a better result if you "knock on doors" – and I do mean this literally (when it's safe to do so). Agencies and companies alike will be a little taken aback, but if you secure an interview, who cares? Make sure you have your best professional outfit on, a hard copy of your resume at hand, and are ready to articulate your value and demonstrate your skills. This will be fundamental to your success in securing a role, so seeking coaching from a specialist recruiter is key to putting your best foot forward.

Relationships work: If you combine any of the direct approaches, phone or door knocking with a referral (someone who knows the person you want to work with) – then you are in business! This approach works, and will significantly increase your chances of getting an interview.

Be flexible: The average person changes jobs at least eight times in a lifetime. Post-COVID-19, you may need to switch careers, particularly if you are coming from an industry such as Travel, Hospitality or Retail. If you are going to do this, be sure to think big – you will probably need to adjust salary expectations, maybe take a temporary or part-time job, partake in longer commutes and even relocate. These things will become commonplace and if you are not prepared to do them, someone else will.

Seek guidance: You will need help you are not going to change all the beliefs you developing in your working life overnight – you will need help, so seek advice from someone who has seen this before and ask them what it's going to be like.
I know there will be many people still thinking they can get a job by waiting for someone to find them on LinkedIn, and maybe they will. Despite higher unemployment, there will always be areas where there are skill shortages, and if you have these in-demand skills, you will get a job; this isn't going to change.
But for the rest of us who find ourselves looking for work post-COVID-19, it is going to be a different kettle of fish, and success in the job hunt will ultimately depend on having the right mindset – that getting a job… is a job!
For more advice on job hunting in the current climate, don't hesitate to reach out to our team today – and keep an eye out for the next blog in the series!
Pete Davis is Managing Director of Frontline Recruitment Group (FRG). FRG is a specialist recruitment company with offices across Australia and New Zealand – they have been operating since the early 1990s and have worked in high unemployment environments with job hunters in many different industries. This blog series is about sharing some of the lessons from the past and integrating them with the technology and business practices of today. We hope you enjoy these articles and welcome your opinions.