New Year, New Career? Four Reasons to Look for a New Job in 2019
Whether you've planned for fireworks, a party or popcorn in front of the TV to welcome 2019, there's no doubt that the New Year is a time of reflection. Not just from a personal perspective, but a professional one too. With time flying by, before you know it, a whole year has passed leaving us…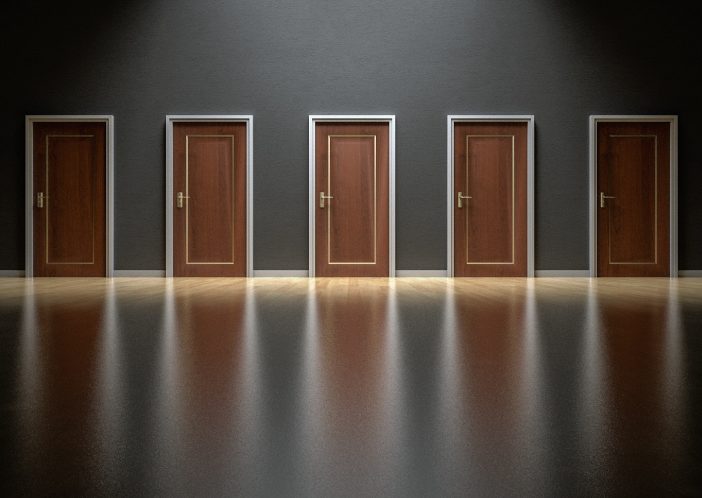 Whether you've planned for fireworks, a party or popcorn in front of the TV to welcome 2019, there's no doubt that the New Year is a time of reflection. Not just from a personal perspective, but a professional one too. With time flying by, before you know it, a whole year has passed leaving us contemplating the last 12 months and what, if anything has changed.
Upon reflection, our career goals are always at the top of the list. We cast our minds to the start of the year and the work-related resolutions we set ourselves and how well we succeeded in achieving them. Were you satisfied professionally with what you achieved in 2018? Are you happy in your current role, or are you faced with the same frustrations and challenges as this time last year? Have you progressed in the way that you thought (or were told) you would?
We have compiled the following four reasons why finding a new job in 2019 could be the resolution for you and why the New Year could be the best time to apply for a job.
If you are not happy in work, do something about it
For some, the mere thought of changing jobs is enough to make them stay and tough out a negative situation. Don't you deserve better? You have the potential to be a happier, better version of yourself. Only you have the power to make a change and break the monotonous cycle of recurring experiences year after year. There are better opportunities out there for you if you invest the time to start job hunting in the New Year. A 'New Year, New Career' could mean acquiring new skills, extending your networks and developing your resume, so make the change!
Don't be scared to put yourself out there
The New Year is the best time for finding a new opportunity or tackling a new challenge. Change can seem terrifying but with some planning and professional advice, you will find that you can put yourself out there with confidence. It is essential that you believe in yourself and the value you can add to your next employer and team. Ignore the chorus of self-doubt in your head! Look back on your previous tenures and highlight your achievements as well as positive outcomes and set up a vision for the future. These career goals will form the foundations of your actions when reaching out to hiring managers.
Change your situation/circumstances
One of the primary reasons to look for a new job is to explore opportunities that better align with your circumstances. If you feel your current job doesn't tick all the right boxes, seek out employers that do. For many, enjoying a role that offers a fair work/life balance is a priority, so that they can attend to personal or family commitments. Others are benefits such as health insurance, life insurance, extra holiday pay, wellness programs or more annual leave. The daily commute time may also be playing havoc with your schedule and changing jobs to be closer to home could be all that you need to feel energised again. Alternatively, a New Year, New Career action plan could encompass securing an opportunity with enhanced financial rewards. Take some time to really understand what you are after professionally, along with your career goals before job hunting in the New Year.
Professional development
We all feel stagnated at some time or another in our jobs and look for change. One thing to consider before job hunting in the New Year is any existing opportunities with your current employer. Is there room for progression or are they few and far between? Perhaps a lateral change into another business unit could provide the satisfaction you need? If your manager is the catalyst for the work doldrums, fostering a better relationship with them could make all the difference. Often your manager will push you because they can see potential and want you to succeed. A little communication could go a long way in securing the role you're after. Let the leaders in your business know what you're after! It may also be worthwhile considering further training or more qualifications as part of your work-related resolutions. These could open the doors of opportunity to a career that is fulfilling and engaging, be it with the organisation you're with or elsewhere.
Before popping the champagne and setting your sights on what 2019 will bring, reflect on your career over the last year and if you need a change. These are just a few of the reasons to look for a new job – you may have other more pertinent intentions. Whatever you decide, don't compromise on what you deserve and make the effort to hatch a suitable plan. Let this New Year be the one that sees you in the career of your dreams!
If you would like to make a change, please explore our latest job opportunities or get in touch with one of our specialist recruiters.