Rewarding Career Pathways for Physiotherapists
A career in physiotherapy can be hugely rewarding for the right candidate. It requires scientific understanding of the body along with strong people and communication skills. This discipline can be practiced in a range of specialties and settings across Australia and New Zealand. What is physiotherapy? Physiotherapists are qualified health professionals who assess, diagnose,…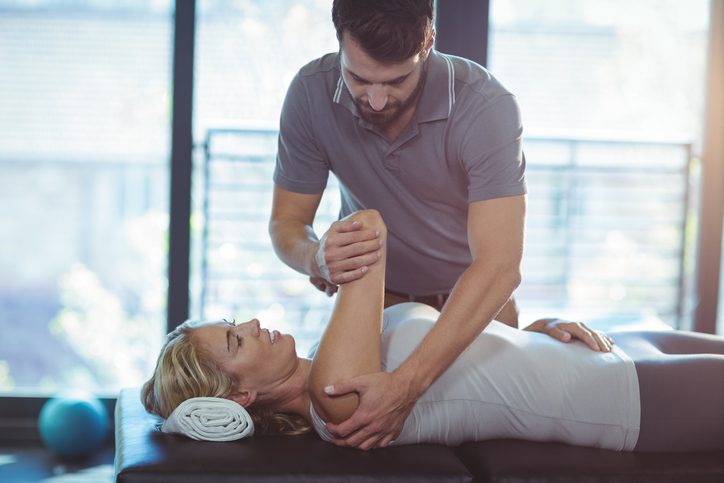 ---
A career in physiotherapy can be hugely rewarding for the right candidate. It requires scientific understanding of the body along with strong people and communication skills.
This discipline can be practiced in a range of specialties and settings across Australia and New Zealand.
What is physiotherapy?
Physiotherapists are qualified health professionals who assess, diagnose, treat and prevent a wide range of health and movement disorders. Their work helps repair damage, increase patient mobility and improve lifestyle.
Because GPS routinely refer patients to physiotherapists, good practitioners are always in demand to help restore health and keep people moving.
Physio training in Australia
In Australia, candidates are expected to undertake a four-year Bachelor degree course at an approved university. On graduation, you will then be required to register with the Physiotherapy Board of Australia.
This permits you to practice physiotherapy in Australia. You need to be a member of the Australian Physiotherapy Association (APA) and undertake professional development if you then want to specialise in a specific area.
Physio training in New Zealand
In New Zealand, candidates will need also need a four-year Bachelor of Physiotherapy or an overseas qualification approved by the Physiotherapy Board of New Zealand.
To work as a physio in New Zealand, you must be registered with the Physiotherapy Board of New Zealand and hold an Annual Practising Certificate (APC). Further postgraduate studies are needed if you want to specialise.
INTERESTING CAREER SPECIALITIES FOR PHYSIOTHERAPISTS
There are many ways qualified physiotherapists can practice their skills. As society ages, the role of the physiotherapist is also growing in importance.
Medical practices employ physiotherapists to offer direct patient care in the clinical setting. An on-site physio can be a big drawcard to patients.
Dedicated sports clinics employ a range of specialist physios. They will diagnose and treat a range of high-impact injuries suffered by athletes, joggers and anyone who plays sport.
Physiotherapists employed by hospitals will treat injuries suffered at home, in the workplace, in accidents and on the sports field.
They play a vital role in rehabilitation for in-patients and out-patients. Physios are also needed in emergency departments, orthopaedic wards and intensive care.
Healthcare positions for physiotherapists also exist in the armed forces. Areas of employment include military hospitals, field hospitals, injury prevention, rehabilitation and physical fitness.
Physios work with disabled patients in many different areas. As part of an outreach team or specialist group, you could find yourself working in a community setting, medical practice or supported accommodation.
The range of disabilities includes brain injury, intellectual disability, autism, neurological disorders and physical disabilities.
Aged care physiotherapists provide patients with a crucial service. They can help relieve pain, increase mobility, manage complex medical plans and speed up rehabilitation.
Physios are widely used to treat aged patients in private practice, residential care, community health centres and patients' own homes.
If you're keen to kick off your career in physiotherapy, consult a healthcare agency for the best physiotherapist jobs.