The Most Surprising Things We Learnt in 2021
It's often said that when you can't control what's happening, you can control how you respond to it instead. And the global pandemic we've all navigated has taught us a few surprising lessons about ourselves (and how to handle adversity). Here are some of the things we've all learned in the past year. …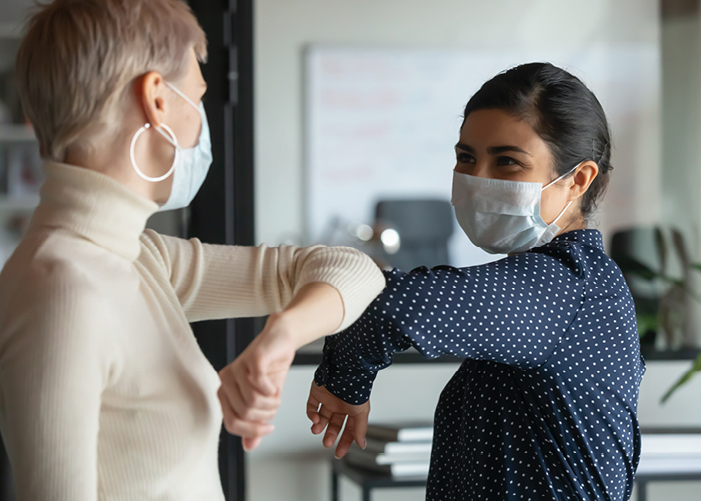 It's often said that when you can't control what's happening, you can control how you respond to it instead. And the global pandemic we've all navigated has taught us a few surprising lessons about ourselves (and how to handle adversity). Here are some of the things we've all learned in the past year.
Being adaptable is critical. Change is constant, both in work and in life – if you're rigid and can't roll with the punches, you'll find life's curve balls and swift about-turns very hard to deal with. This is borne out in the research, too:
studies show
that personal adaptability is becoming more and more important in the work world too – and one of the necessary conditions for success. How to become more adaptable and attuned to change? It's about flipping your thinking and how you respond to situations: learning to look for solutions rather than panicking can help you cope better with whatever's thrown at you.
We're not stuck in bad jobs. If there's anything we've learned about work/life balance, it's that we can go after it – and people are doing just that in droves. The Great Resignation has seen workers all over the world rethinking their working patterns and the 9-5 treadmill, with some research suggesting that up to 48 percent of Aussie workers plan to look for a new job in the next 12 months. The good news is, there are loads of jobs out there – in healthcare, hospitality, construction and IT – so there's no better time to find something that's a better fit for you.
Innovation is everywhere. It's easy to become bogged down in what's wrong with the world and the crash course we seem to be on – but the pandemic hasn't been all bad news. It's led to
businesses pivoting
in new and innovative ways, schools continuing to educate kids remotely and of course, what McKinsey calls
'one of the most promising scientific feats of the last century'
– the Covid-19 vaccines, which have restored a semblance of normality to much of the world and saved countless lives. Of course, we're still working our way out of the crisis, but it's amazing to see the advancements that can occur during troubled times.
Digital workplaces are here to stay. Oh, to have bought shares in Zoom at the start of the pandemic! No one could have predicted just how important technology would become to us during Covid-19, but it's become an indispensible part of how we work and live. Technology has helped countless businesses move to online offerings; doctors still keep up to date with their patients and even families to attend weddings and funerals (albeit virtually). While face-to-face is coming back now,
tech trends
such as online working, online learning, telehealth and contactless convenience are here to stay, says experts.
We've rediscovered the power of nature. When you're only allowed outside to exercise for an hour a day, you start to really appreciate that trip to the park, swim in the sea or view from your window. Biophilia – the human desire to connect with nature and other living things – supports our health and wellbeing in a myriad of ways.
Biophilic design
is even being incorporated into workplaces through maximising natural light (shown to boost productivity and ward off seasonal depression), using natural materials and bringing the outdoors in (just say hello to more #plantlife on your desk).