Top 7 In-Demand Jobs Predicted for 2022
It's quitting time! Well, for many it really is – the Great Resignation trend we're seeing globally and now locally indicates that many of us are ready for a new role or even a whole new industry. Where to start? We've checked out the recent Future of Jobs report from the World Economic Forum to find…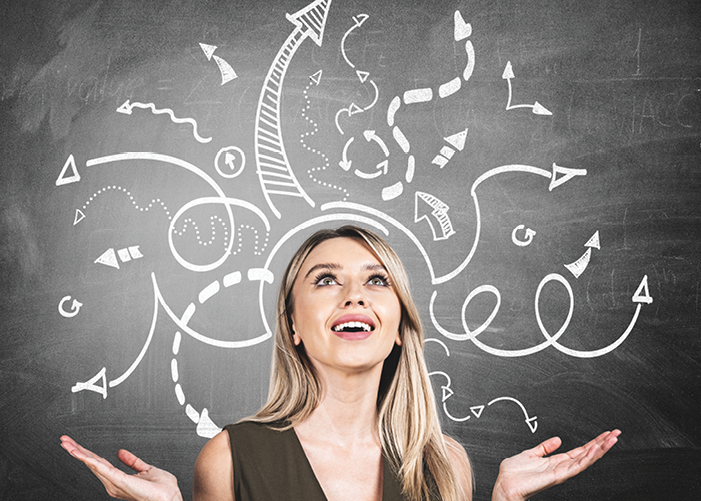 It's quitting time! Well, for many it really is – the Great Resignation trend we're seeing globally and now locally indicates that many of us are ready for a new role or even a whole new industry. Where to start? We've checked out the recent
Future of Jobs report
from the World Economic Forum to find out the emerging jobs that'll be most in-demand in 2022.
The report predicts that by 2022, more than half of an organisation's data processing and information search tasks (and maybe even some admin and decision-making) will be left to machines. We've written about this on the blog before – and what it means is that emerging jobs will require more 'human' qualities than ever.
Here's a sneak peek of the hottest jobs on the way and what's involved in each one.
1. Data analysts and scientists
If you love number-crunching and statistics and are good at computer programming, becoming a data analyst or data scientist could be your bag. What's involved in these roles? Well, a data analyst makes sense out of existing data, while a data scientist looks at different or new ways to capture and analyse data which is then used by the analysts. Nearly every industry needs data analysis, and you could pick up a job in healthcare, finance, business intelligence, ecommerce or entertainment.
2. AI and machine learning specialists
The robots are coming! (Actually, they are.). A machine learning specialist or AI engineer is a pretty new job, but an important one – and there's increasing demand for these workers, especially from companies that invest in AI algorithms (think banking, healthcare, retail, translations, eCommerce, marketing). You'll essentially be a software specialist with a strong background in maths and coding and experience in coding languages such as Python, Jarva, Scala, C++ or Javascript.
3. General and operations managers
Managing operations is a upper-level, big-picture role that involves making sure the company is performing well and is productive and efficient. You might be across the creation and management of budgets, the need to define company policies, and implement training and developing programs that align with the corporate strategy. You might also manage other key leaders, monitor HR systems, oversee hiring objectives and the creation of job descriptions. You'll need to have experience in staying on top of employment trends, legal issues and best practice for the company you're working for.
4. Software and applications developers and analysts
If you're an applications software developer, you'll be designing computer applications for consumers, custom software for specific customers, or commercial software that might be sold to the general public. A developer analyst might define, develop, test and maintain software to support the goals of a business, and come up with database solutions to improve business efficiency. You'll need problem-solving skills, an aptitude for maths, experience in different programming languages and strong attention to detail.
5. Big data specialists
A big data analyst or specialist typically researches how data is used and looks at how to improve the use and efficiency of data, in order to improve decision-making and gain a competitive market edge. The role involves reviewing and developing collection systems, processes and reporting, translating and extrapolating data and be able to cross-reference and find meaning in large, multiple data sets. To become a big data specialist or analyst, you'll usually require a degree in maths, statistics, computer science, finance, information management or economics.
6. Digital transformation specialists
Digital transformation is the integration of digital technology into all aspects of a business – and it changes how you operate and serve your customers. It's all about rethinking old ways of working, automating your operations, moving towards more efficiency, and so on. A digital transformation specialist looks at how they can enable companies to stay ahead of existing competitors or compete with new ones, by leveraging existing or new technologies. You'll have strong industry experience, tech experience and change management experience – or be able to plug into a team that can work on a company's digital transformation goals.
7. New technology specialists
New technology specialists have a range of responsibilities, including trouble-shooting and upgrading servers, ensuring systems are secure and performing well, planning IT products and providing information and end-user support. You may also be required to design and maintain computer systems or software programs for a company. Qualifications to do this type of role include a certification in IT or degree in computer science, software engineering or maths.