Why You Should Consider Candidates with Resume Gaps: Hiring During COVID-19
Large resume gaps will occur but should not be automatically discounted: Many candidates will not adjust job hunting practices and instead will wait on a call that may never come, resulting in large gaps in their resumes. Typically, this is seen as a red light in recruitment, but in the current market, these candidates should not be…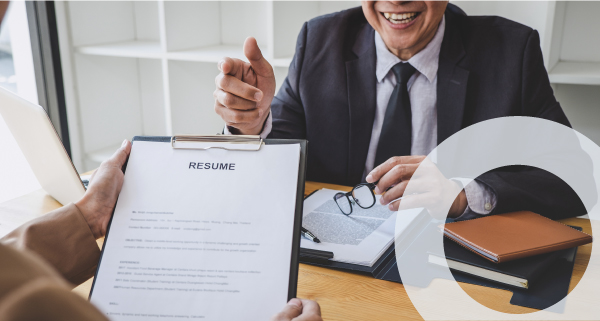 Large resume gaps will occur but should not be automatically discounted: Many candidates will not adjust job hunting practices and instead will wait on a call that may never come, resulting in large gaps in their resumes. Typically, this is seen as a red light in recruitment, but in the current market, these candidates should not be overlooked.
Do you remember the song?
There's a hole in my bucket, dear Liza, dear Liza,
There's a hole in my bucket, dear Liza, a hole.
Then fix it, dear Henry, dear Henry, dear Henry,
Then fix it, dear Henry, dear Henry, fix it.
And so on…
In the song, Liza advises Henry that to fix his leaky bucket, he needs straw. To cut the straw, he needs an axe. To sharpen the axe, he needs a stone. To wet the stone, he needs water. However, when the song asks how to get the water, the answer is "in a bucket!" This implies that the only bucket available is Henry's leaky bucket. Of course, if Henry's leaky bucket could carry water in the first place, it wouldn't need repairing! Consequently, the song gets stuck in an infinite loop.
When we think about this in the context of resumes (yes I know that is a leap) the "hole" is a period of time – one month plus – in someone's resume where they were not working. This is almost always viewed with great scepticism by recruiters, and I suspect that for many "healthily suspicious" recruiters, this will never change.
The problem for the candidate or applicant is that, like Henry with his bucket, they get stuck in the infinite loop and the more they get overlooked, the bigger the hole gets!
A hole (or gap) in a resume could mean redundancy, travel, illness, caring for a relative, standing out the market, looking after children – all legitimate reasons. However, it could also mean a dispute with a previous employer that has been settled confidentially, undisclosed work for another company, maybe time in the "slammer" – I have even seen a case where the applicant had previously worked for the company they were applying to but had left that off the resume due to a negative experience, hoping that no one would check!
Regardless of the reason, when there is a gap in the work history, the recruiter's alarm bells start going off, and when that recruiter has been checking through resumes for the last 20 years and is reviewing the 181st application for a role they had advertised two days ago, the natural reaction is often to click autoreply: "Thank you for your application, we will be in touch if we want to progress your application to the next stage. In the meantime, here is our website address…"
So, as we begin to emerge from COVID-19 and the economy gets going again, here's what we think is going to happen.
Anyone younger than 43 will not have seen what happens when unemployment tops 10%. People in industries that have been disrupted will start to get a sense over the next few months of whether they will be able to return to the same role (and many will not). Things won't be too bad until the government wage subsidies expire later this year, and after that, many of those whose jobs will disappear will be mid-level and senior managers. Nearly all will theoretically understand they need to get a job but will not accept that they won't be able to return to their previous salary and responsibility levels. This will not change for about six months or until early 2021.
Consequently, there will be a large cohort of talented people who need to lower their salary expectations, maybe change industries or roles and adjust lifestyles. This cohort will go into job-seeking mode which, on average, will take 22 weeks or until mid-2021.
These people, through no fault of their own, will have an almost one-year "hole" in their resume. But, most importantly, they will represent a potentially excellent talent acquisition for many companies.
So, the message for the "crusty recruiter" who is wired to treat resume gaps with the "short shift" is to just take that extra pause before clicking 'autoreply' to consider whether there is a talent opportunity here. Because, for the first time since the early 1990s, we are going to start to see more and more of this and, as always, the cream of this group will be the first to go!
If you missed the first article in this series where I introduced the ten key challenges employers will face in a high unemployment environment, click here to read it, and get in touch to find out about how we can help you take advantage of the quality talent on today's market.
Pete Davis is Managing Director of Frontline Recruitment Group (FRG). FRG is a specialist recruitment company with offices across Australia and New Zealand – they have been operating since the early 1990s and have worked in high unemployment environments with job hunters in many different industries. This blog series is about sharing some of the lessons from the past and integrating them with the technology and business practices of today. We hope you enjoy these articles and welcome your opinions.