5 Things to Change in Your Workplace to Attract Candidates
5 Things to Change in Your Workplace to Attract Candidates It's a fact: employers in some industries are finding it tough to hire the right candidates, with 75 percent of employers we've surveyed saying they've found it tricky attracting the staff for specific roles in the past 12 months. There are so many reasons…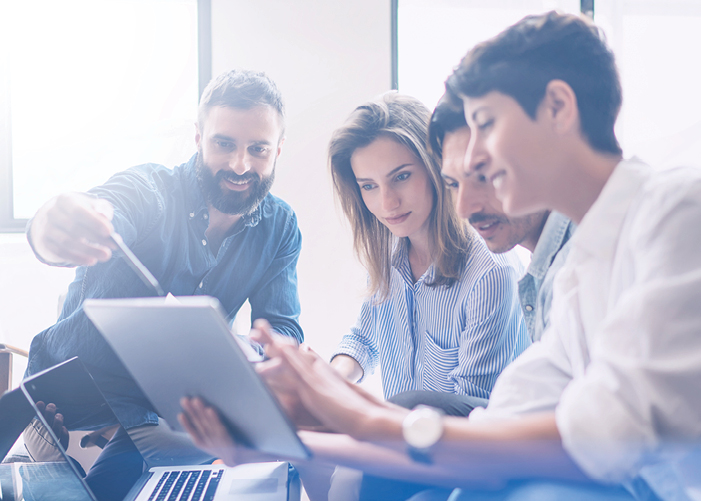 5 Things to Change in Your Workplace to Attract Candidates
It's a fact: employers in some industries are finding it tough to hire the right candidates, with 75 percent of employers we've surveyed saying they've found it tricky attracting the staff for specific roles in the past 12 months.
The old ways of attracting new candidates may not work so well these days, so here are the top five things you might need to tweak in your hiring process.
1. Make the job spec all about them
To attract the right candidates, getting the job advertisement and job spec right is essential.
Our research shows that candidates are looking for more independent and autonomous working styles. They want a job that gives them purpose and meaning, and they want the opportunity to be heard and to feel like they're making a difference in the organisation they work for.
They also want to know that employers are committed to looking after their employees, and have the programs in place to support staff wellbeing, professional development and more.
2. Realise that different generations want different things
If you're trying to sell a cookie-cutter role to candidates of all ages, you may struggle to get applicants. What's important to Generation X at work, for example, may not be as important to a Baby Boomer candidate.
For example, Generation X say the most important thing to them at work is being able to develop their skillset, whereas Generation Z want to know that their wellbeing and mental health will be a priority at any organisation they work in. Paying attention to what different generations in the workforce consider important will give you the edge when hiring.
3. Implement learning and development programs
Our research found that Generation X and Y considered learning and development and opportunities to develop their skillset the single most important factor when it came to feeling good at work.
It's probably no surprise that 64 percent of employers are investing in learning and development programs in an effort to attract and retain talent.
4. Offer flexibility or flexible hours, if you can
Although your industry may not be able to offer flexibility or the opportunity for staff to work from home, if you can include these as part of the job spec, it'll make your company look far more attractive and forward-thinking to candidates.
Our research shows that flexible hours alone is one initiative being put in place by 59 percent of employers trying to attract and retail staff.
5. Make wellbeing and mental health a workplace priority
Conclusion
Things are shifting when it comes to hiring great candidates – and it's a good idea to remember that candidates are assessing you and your company as much as you're assessing them.
Making changes to ensure your workplace has a lot to offer a candidate can help you attract and retain good staff, improve your bottom line and boost productivity, so it's definitely something to prioritise as part of your hiring process. Good luck!