7 ways to start 2022 with happy employees
While it may take time for your staff to hit the ground running on their return from Christmas holidays, there are things you can do to ensure they're happier in the workplace. Here are our top suggestions. 1. Optimise your work environment. Squashing everyone in like sardines? It might be time to look…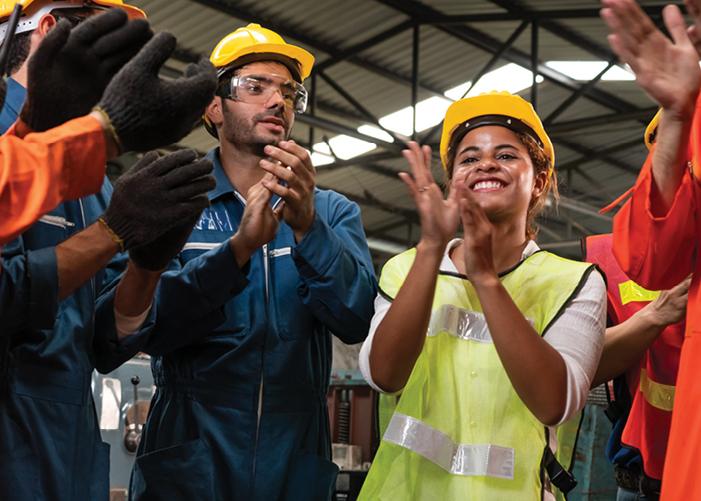 While it may take time for your staff to hit the ground running on their return from Christmas holidays, there are things you can do to ensure they're happier in the workplace. Here are our top suggestions.
1.
Optimise your work environment.
2.
Simplify processes.

Do your staff often complain about how complex the work processes are, or ask why there are so many unnecessary paper trails? Perhaps they feel there's lots of doubling up on tasks, which can also be super frustrating. If so, think about how you can streamline processes. You might create dedicated Slack channels to keep project discussions streamlined, adopt more agile ways of working and put on training sessions for employees who need them. Result? You'll boost efficiency and end up with far happier staff.
3.
Be a better communicator.

courtesy and kindness and fixing management communication issues (if there are any) can only have positive knock-on effects for productivity and morale.
4.
Embrace flexibility.
5.
Ask for feedback.

Wonder what your employees say about you when you're not around? Create a culture of transparency instead. Establish an open-door policy and ask employees for feedback either one-on-one or via employee engagement software. You may gain good ideas for changing processes or implementing methodologies that'll improve the workplace overall, It'll also make your employees feel heard, which we know increases employee engagement.
6.
Make employee recognition a priority
7.
Create a healthy workplace.

Surprise your employees by creating a monthly pamper session – you might hire a team of masseuses to come to the office and give neck massages to everyone at their desk, or a yoga instructor to come by and teach employees a range of poses they can do in the office. You could also pack the kitchen with healthy snacks, and always encourage your staff to take holidays so they can decompress and switch off with their loved ones. It'll make the office a far nicer place to work and contribute to your employees' overall wellbeing, too.