Frontline Retail ACT and Southern NSW
Experts in Retail Jobs in ACT and Southern NSW
Frontline Retail ACT and Southern NSW, places staff in retail roles across ACT and Southern NSW. We have extensive contacts and experience providing talented retail staff in permanent roles across a wide variety of retail sectors

0

%

of candidates we place come from our Database


0

%

of candidates placed are already known to us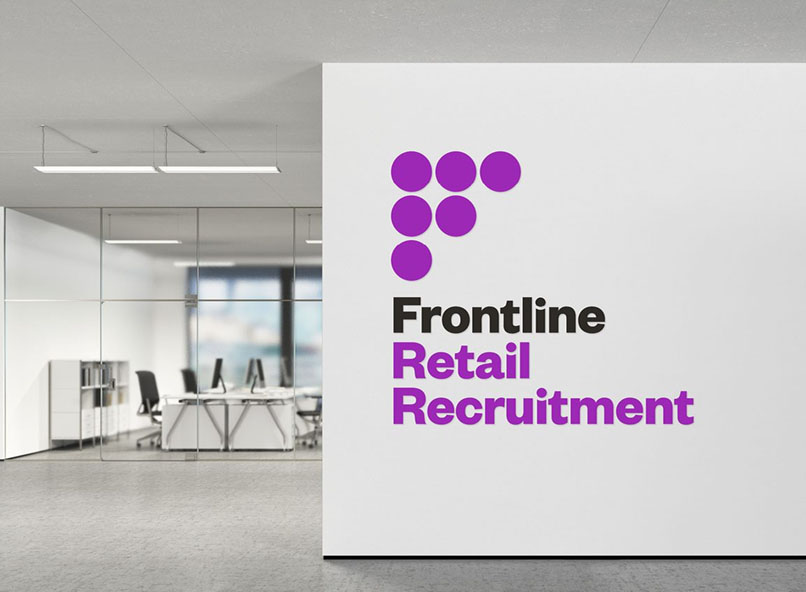 We pride ourselves on our local knowledge, and hands on experience within the Retail Sector.
ACT opened as an independent agency in 2002 and we have grown and expanded our region to encompasses all of Southern NSW giving us a diverse and strong network of local, national and global companies and candidates of exceptional calibre across all retail sectors.
We love nothing more than getting to know you, your business and helping you finding your people.
We support Retail business and Candidates across 39 LGA's - ACT, Wollongong, Illawarra, Kiama, Shoalhaven, Eurobodalla, Bega Valley, Snowy Monaro, Snowy Valleys, Yass Valley, Goulburn Mulwaree, Wingecarribee, Upper Lachlan, Hilltops, Cowra, Blaney, Oberon, Weddin,  Bland, Temora, Junee, Cootamundra-Gundagai, Wagga Wagga, Greater Hume, Albury, Lockhart, Narrandera, Federation, Leeton, Griffith, Carrathool, Murrumbidgee, Berrigan, Murray River, Edward River, Hay, Balrandald, and Wentworth.
As we support candidates and business across the ACT and Southern NSW, we acknowledge and pay our respect to Elders both past and present and to all Aboriginal and Torres Strait Islanders who are the traditional owners of the land across our beautiful regions of the Tharawal, Yuin, Ngarigo, Gundungurra, Ngunalal, Jatimatang, Waveroo, Wirdjuri, Yitha Yitha, Madi Madi, Werriba Wemba, Barindji, Barkindji, Danddali, peoples.
Connect with us and Let us help you find your people across country, city and coastal areas of Southern NSW and Canberra.
Select Classifications
in all classifications
×
Select classifications from below
Select sub classifications

Financial Accounting & Reporting

Financial Managers & Controllers

Bookkeeping & Small Practice Accounting

Account Receivable/Credit Control

Administration & Office Support

All Administration & Office Support

Select sub classifications

Administrative Assistants

Records Management & Document Control

Data Entry & Word Processing

Client & Sales Administration

Advertising, Arts & Media

All Advertising, Arts & Media

Select sub classifications

Banking & Financial Services

All Banking & Financial Services

Select sub classifications

CEO and General Management

All CEO and General Management

Select sub classifications

General/Business Unit Manager

Call Centre & Customer Service

All Call Centre & Customer Service

Select sub classifications

Customer Service - Call Centre

Customer Service - Customer Facing

Community Services & Development

All Community Services & Development

Select sub classifications

Aged & Disability Support

Child Welfare, Youth & Family Services

Indigenous & Multicultural Services

Select sub classifications

Quality Assurance & Control

Plant & Machinery Operators

All Design & Architecture

Select sub classifications

Select sub classifications

Workplace Training & Assessment

Childcare & Outside School Hours Care

Teaching - Early Childhood

Teaching Aids & Special Needs

Select sub classifications

Electrical/Electronic Engineering

Civil/Structural Engineering

Farming, Animals & Conservation

All Farming, Animals & Conservation

Select sub classifications

Veterinary Services & Animal Welfare

Select sub classifications

Pharmaceuticals & Medical Devices

Nursing - A&E, Critical Care & ICU

Nursing - General Medical & Surgical

Nursing - Theatre & Recovery

Nursing - Psych, Forensic & Correctional Health

Nursing - Community, Maternal & Child Health

Physiotherapy, OT & Rehabilitation

Nursing - Educators & Facilitators

Chiropractic & Osteopathic

Clinical/Medical Research

Natual Therapies & Alternative Medicine

Nursing - Midwifery, Neo-Natal, SCN & NICU

Psychology, Counselling & Social Work

All Hospitality & Tourism

Select sub classifications

Front Office & Guest Services

Human Resources & Recruitment

All Human Resources & Recruitment

Select sub classifications

Consulting & Generalist HR

Industrial & Employee Relations

Occupational Health & Safety

Information & Communication Technology

All Information & Communication Technology

Select sub classifications

Business/Systems Analysts

Testing & Quality Assurance

Product Management & Development

Web Development & Production

Networks & Systems Administration

Manufacturing, Transport & Logistics

All Manufacturing, Transport & Logistics

Select sub classifications

Quality Assurance & Control

Warehousing, Storage & Distribution

Production, Procurement & Inventory

Couriers, Drivers & Postal Services

Production, Planning & Scheduling

Marketing & Communications

All Marketing & Communications

Select sub classifications

Digital & Search Marketing

Market Research & Analysis

Marketing Assistants/Coordinators

Product Management & Development

Mining, Resources & Energy

All Mining, Resources & Energy

Select sub classifications

Health, Safety & Environment

Select sub classifications

All Real Estate & Property

Select sub classifications

Residential Leasing & Property Management

Retail & Property Development

Retail & Consumer Products

All Retail & Consumer Products

Select sub classifications

Management - Area/Multi-site

Management - Department/Assistant

Select sub classifications

Sales Representatives/Consultants

Select sub classifications

Quality Assurance & Control

Biological & Biomedical Sciences

Laboratory & Technical Services

Select sub classifications

Fitness & Personal Training

Select sub classifications

Air Conditioning & Refrigeration

Carpentry & Cabinet Making

Fitters, Turners & Machinists

Maintenance & Handyperson Services
Featured Jobs For Retail in ACT and Southern NSW
Frontline Retail ACT and Southern NSW
Talk to us about Retail jobs and staff in ACT and Southern NSW
We're here to help you find your next retail role or candidate
10-14 Wormald Street Symonston, ACT, 2609 Australia